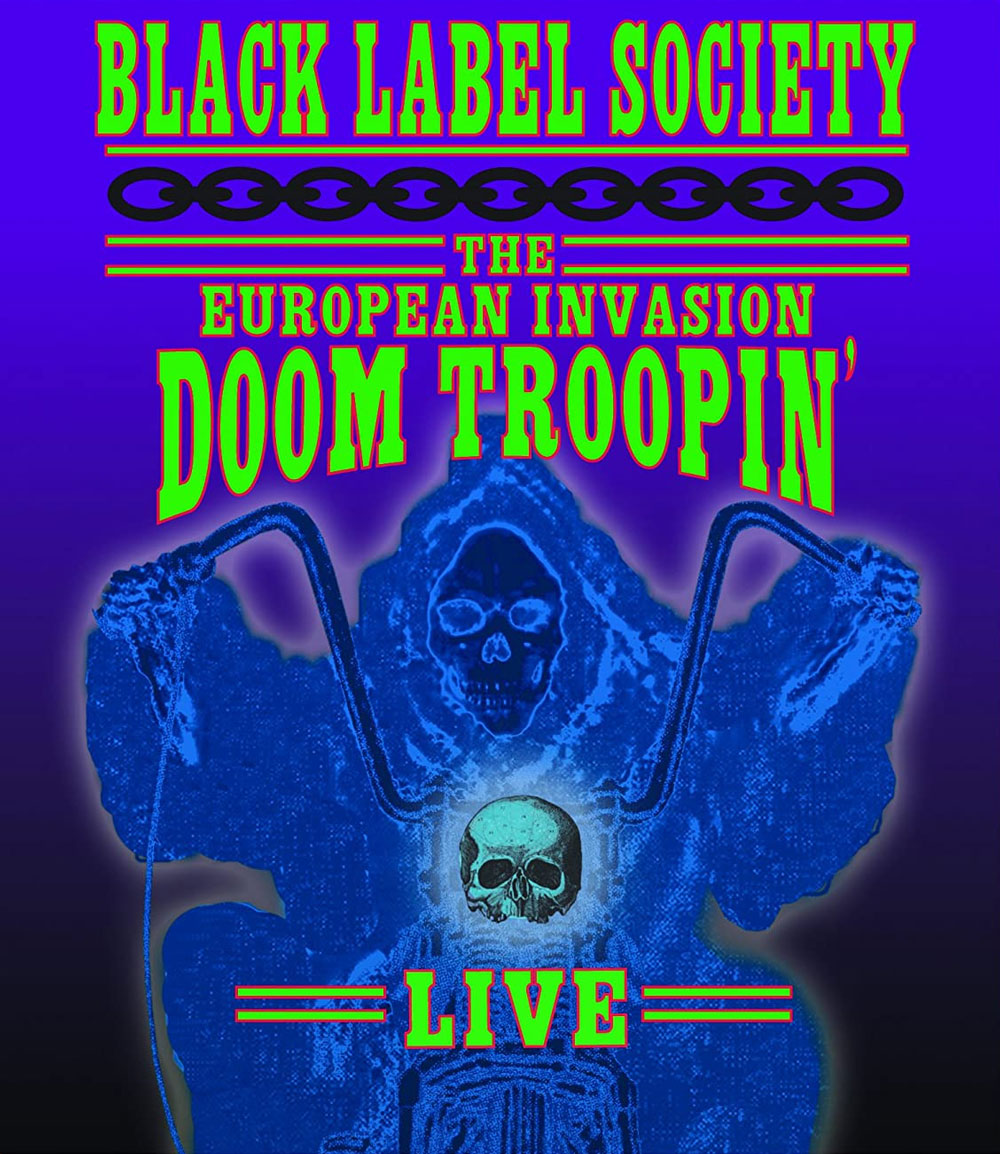 Label: Eagle Vision – ERBRD5062
Format:Blu-ray, Multichannel
Country: Europe
Released: 2010
Genre: Rock
Style: Stoner Rock, Southern Rock, Hard Rock
Often dubbed "Prince of Darkness," the Godfather of metal Mr. Ozzy Osborne has launched the careers of some of the finest axe slingers to grace vinyl and the digital landscape. Rhoads, Lee, Gillis and of all those Zakk Wylde has built the strongest post-Ozzy career and still finds himself in good graces with Ozzy. Enough so that he has rejoined Ozzy band all the while still fronting his own band, Black Label Society.
Preceding the release of Black Label Society's latest studio effort Shot To Hell, Eagle Vision released the 2-disk DVD release of Black Label Society's The European Invasion Doom Troopin'. Now in 2010 the DVD gets it's release on the Blueray format.
Filmed during Black Label Society's European tour the band is captured live at the Elysee Montmarte in Paris and the Astoria in London. Intense, brutal and aggressive, The European Invasion Doom Troopin' is Black Label Society on the war path and taking no prisoners. Wylde, is shall we say, simply "Wild!" If you haven't kept up with Zakk Wylde career then you wouldn't know that he is truly a survivor of the fall of metal in the early '90s.
Having forged on, performing his brand of music, with a take-no-prisoners attitude all the while shifting his image from a clean cut axe slinger to the biker persona that he exudes within the confines of his band, Black Label Society. Through all the changes of mainstream music, Wylde still holds true to being a guitarist first and continues to be a fore runner as an influence on the electric "twanger" for a multitude of fans, young and graciously aging alike.
This attitude is captured on film as Black Label Society performs a set of blistering rock n' roll. Inspired by Wylde's influences from Hendrix, Rhoads, Van Halen to his apparent love for Southern Rock. A true shred-a-holic, the leather clad madman pummels his instrument with a genius that is more inspiring than the uneventful ramblings of today's nu metal foundlings.
The DVD is chalk full of bonus features including: a 50-minute on the road documentary, three promo videos taken from Black Label Society's '05s studio release MAFIA, as well as the making-of documentary for the promo video for "Suicide Messiah." Fans will surely want this DVD.
Genre: Heavy Metal
Track listing:
Paris Chapter
1. Stoned and Drunk
2. Destruction Overdrive
3. Been a Long Time
4. Funeral Bell
5. Suffering Overdue
6. In this River
7. Suicide Messiah
8. Demise of Sanity
9. Spread Your Wings
10. Solo Acoustic Jam
11. Spoke in the Wheel
12. Fire it Up
13. Stillborn
14. Genocide Junkies
Backstage Pass (50 minute featurette)
Music Videos
1. Suicide Messiah
2. Making of Suiciede Messiah
3. In This River
4. Fire It Up
London Chapter
1. Been a Long Time
2. Suicide Messiah
3. Stillborn
4. Genocide Junkies
Label: Eagle Vision
HRH Rating: 7.8/10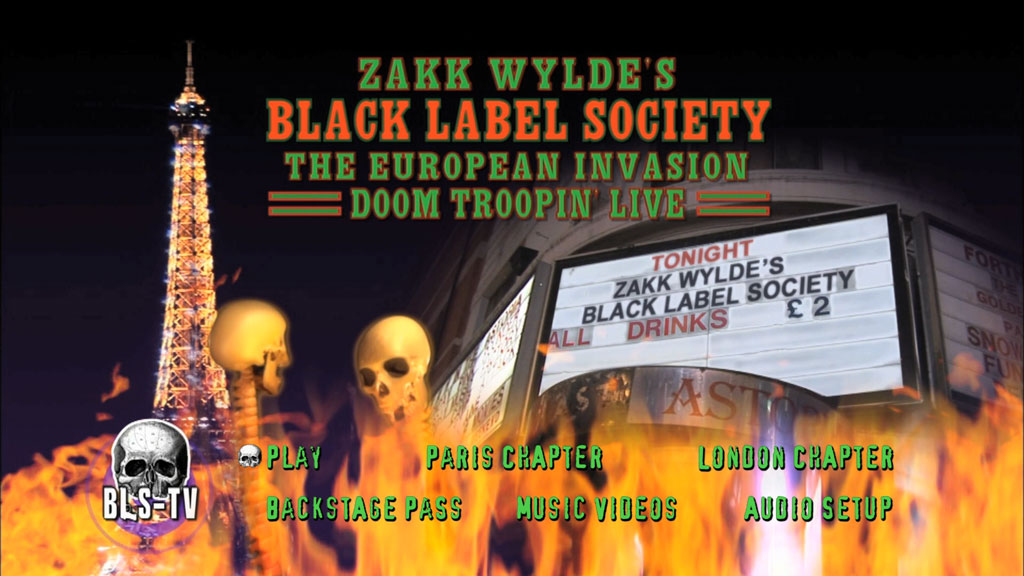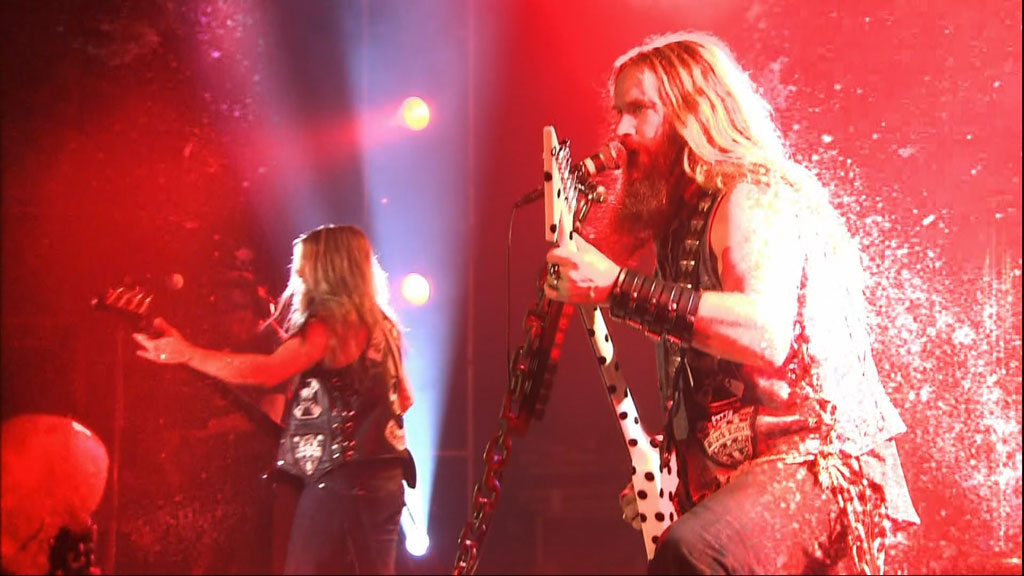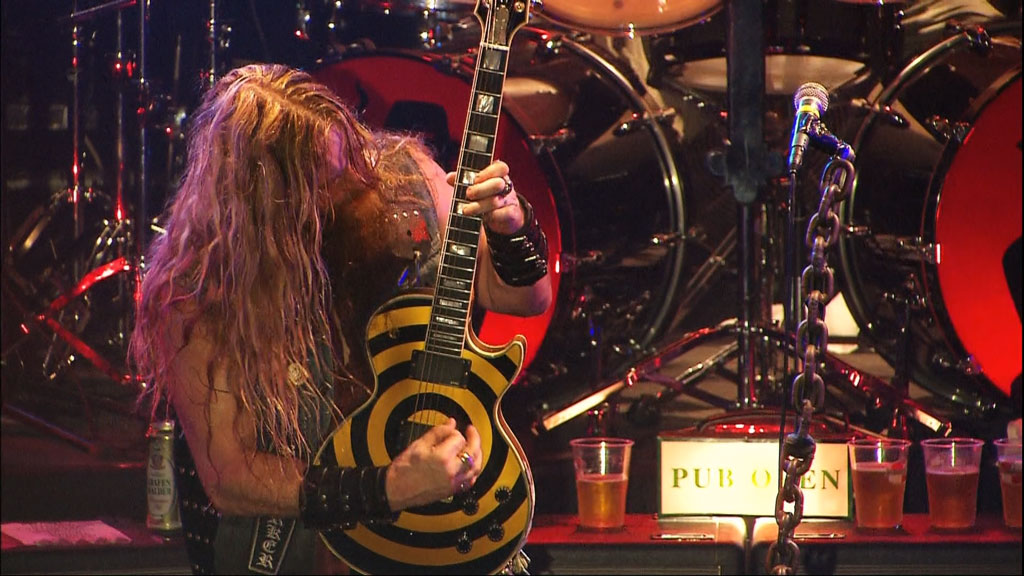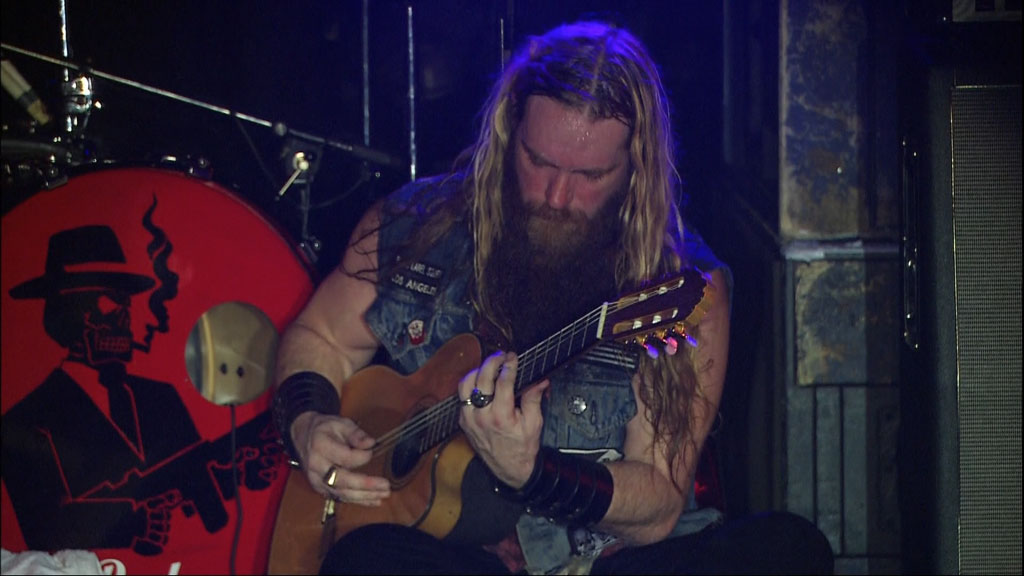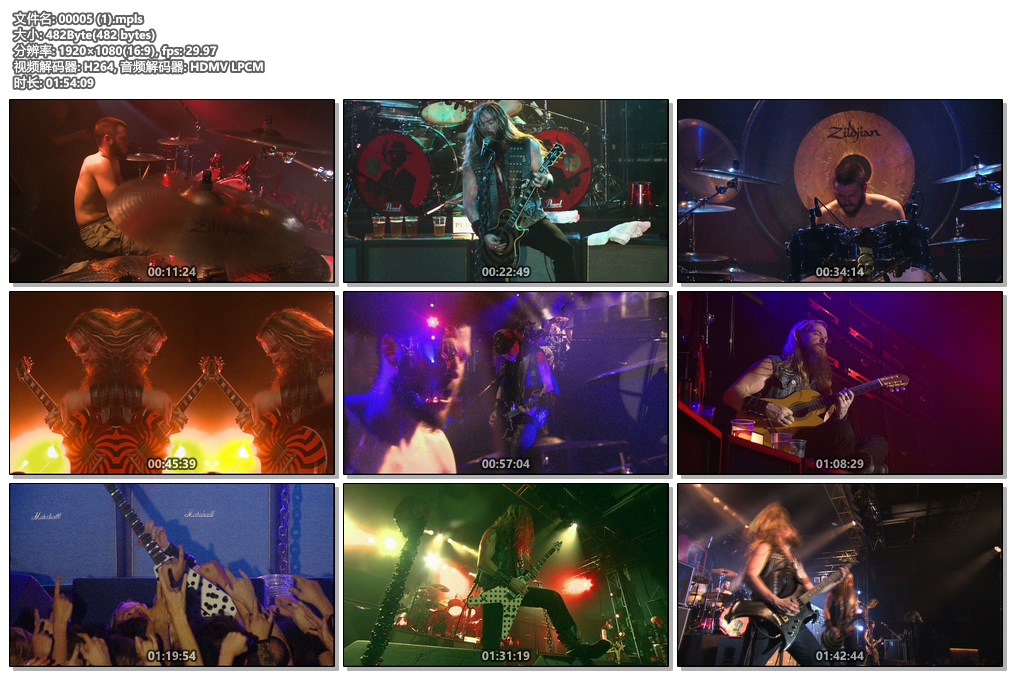 资源下载
所有资源都在百度网盘,如有链接失效、解压错误等、请联系管理微信:aimuvv
原文链接:https://www.lgych.com/43075.html,转载请注明出处。