英文片名:Lady Gaga: The Monster Ball Tour - Madison Square Garden
中文片名:Lady Gaga:恶魔舞会巡演之麦迪逊广场花园演唱会 (2011)
类       型:音乐
地       区:美国
文件大小:35.47 GB, 蓝光原盘 1080p
文件格式:BDMV/AVC
音       轨:英语 TrueHD 5.1
英       语:TrueHD 2.0
字       幕:英文字幕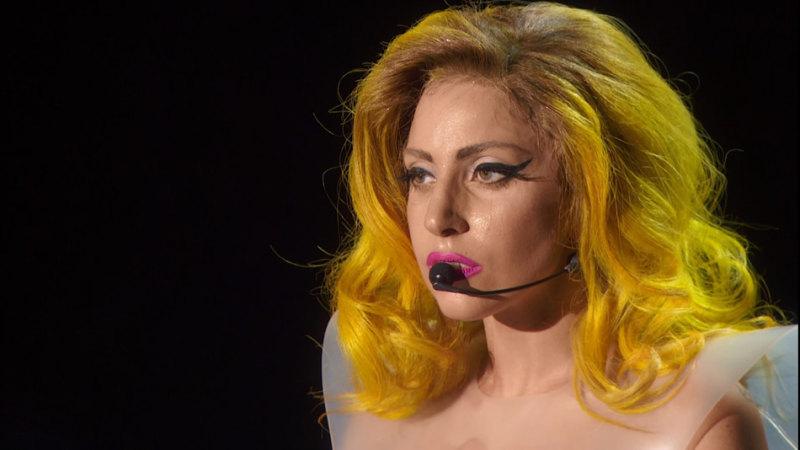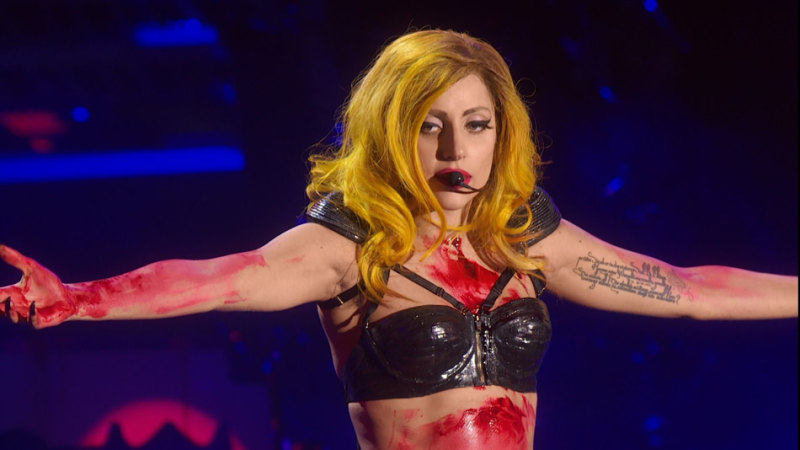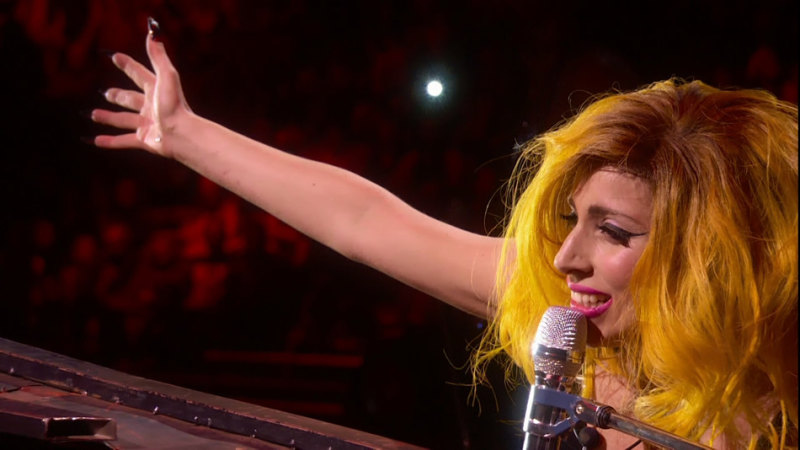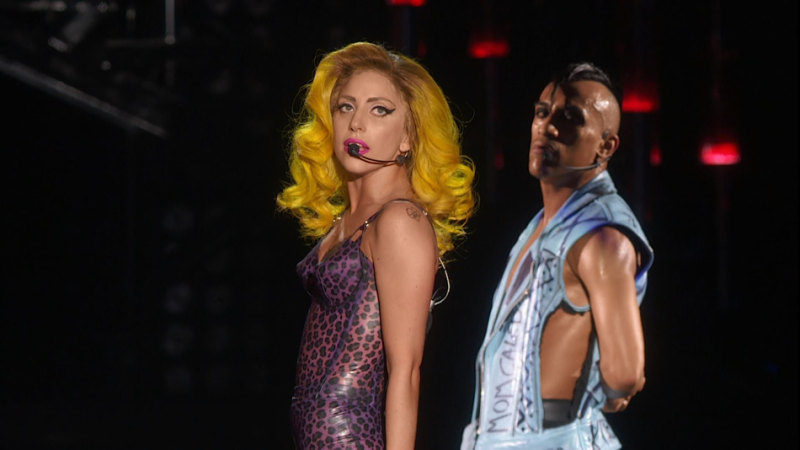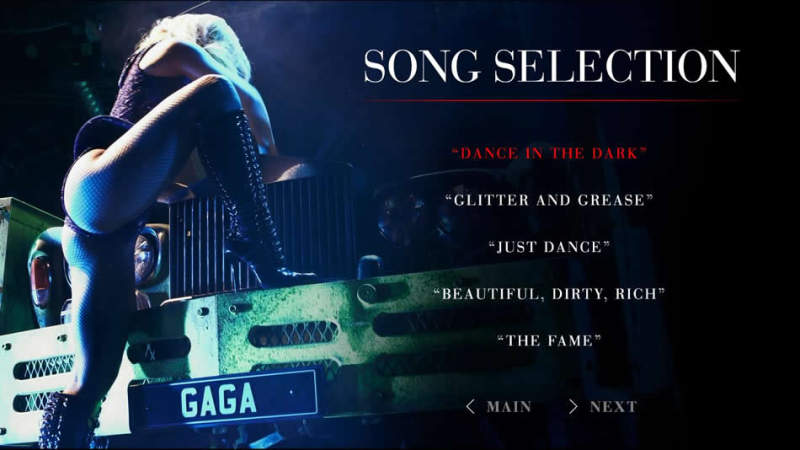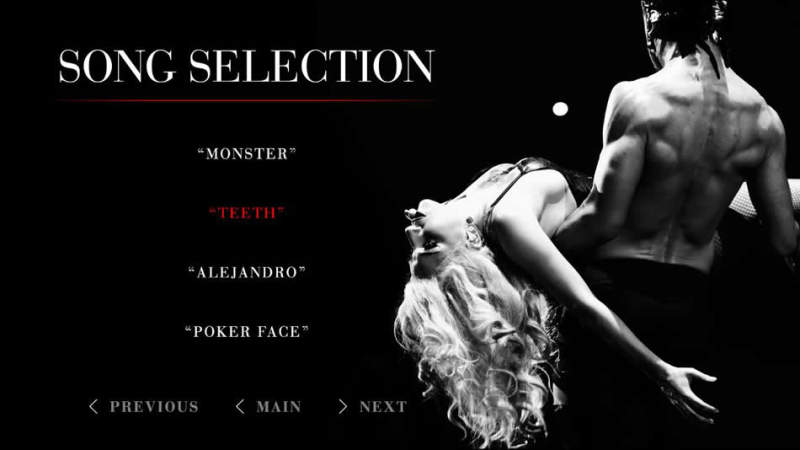 Lady Gaga Presents the Monster Ball Tour
Year: 2011
Genre: Pop
LADY GAGA PRESENTS THE MONSTER BALL TOUR AT MADISON SQUARE GARDEN, FEATURING THE GRAMMY WINNER IN HER FIRST SOLO HBO CONCERT EVENT, DEBUTS MAY 7
Lady Gaga, five-time Grammy winner, will headline her first solo HBO concert event on SATURDAY, MAY 7, it was announced today by Sue Naegle, president, HBO Entertainment. Taping Feb. 21 and 22 at Madison Square Garden in her hometown of New York City, LADY GAGA PRESENTS THE MONSTER BALL TOUR AT MADISON SQUARE GARDEN will spotlight the pop sensation on her sold-out world tour, accompanied by a ten-piece band and ten backup dancers.
"Lady Gaga is the single most exciting music talent on the scene today," noted Naegle. "We're especially thrilled that she'll be creating unique new elements for the special that will make the show an even more memorable experience for our viewers."
Lady Gaga released her debut album, "The Fame," in 2008, winning Grammys for Electronic/Dance Album and Dance Recording (for "Poker Face"), and earning five #1 hits. Her follow-up, "The Fame Monster," produced the smash singles "Bad Romance" and "Telephone," and just received three Grammys, including Female Pop Vocal Performance (for "Bad Romance"), Pop Vocal Album and Short Form Music Video (for "Bad Romance"). "The Fame" and "The Fame Monster" have sold more than 15 million copies combined.
Lady Gaga's next album, "Born This Way," is scheduled for release May 23.
In addition to her five Grammy Awards, Lady Gaga has already won nine Billboard Music Awards, five World Music Awards, two People's Choice Awards and 11 MTV Music Video Awards. A major presence in the world of social media, she is #1 on Twitter with more than eight million followers and has more than 28 million "likes" on Facebook.
LADY GAGA PRESENTS THE MONSTER BALL TOUR AT MADISON SQUARE GARDEN will be directed by Lauriann Gibson, who has choreographed most of Lady Gaga's videos, including "Poker Face," "Paparazzi," "Telephone," "Alejandro" and "Bad Romance." The special will be produced by Lady Gaga, Troy Carter, Vincent Herbert and Jimmy Iovine.
Setlist
Act I: NYC
01. Jumping Film
02. "Dance In the Dark"
03. "Glitter and Grease"
04. "Just Dance"
05. "Beautiful, Dirty, Rich"
06. "The Fame"
Act II: Tube
07. Puke Film
08. "LoveGame"
09. "Boys Boys Boys"
10. "Money Honey"
11. "Telephone"
12. "Speechless"
13. "You and I"
14. Twister Film
15. "So Happy I Could Die"
Act III: Central Park
16. Antler Film
17. "Monster"
18. "Teeth"
19. "Alejandro"
20. Monster Film (Manifesto of Little Monsters)
21. "Poker Face"
Act IV: The Monster Ball
22. Apocalyptic Film
23. Борьба с Paparazzo ("Paparazzi"
24. "Bad Romance"
25. "Born This Way"
26. Fan Film
原文链接:https://www.lgych.com/1761.html,转载请注明出处。