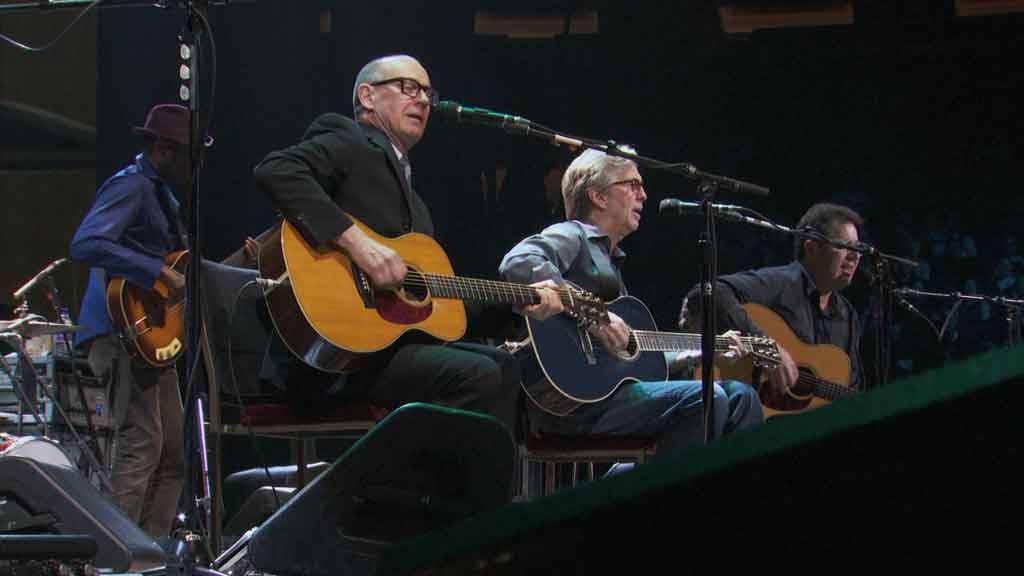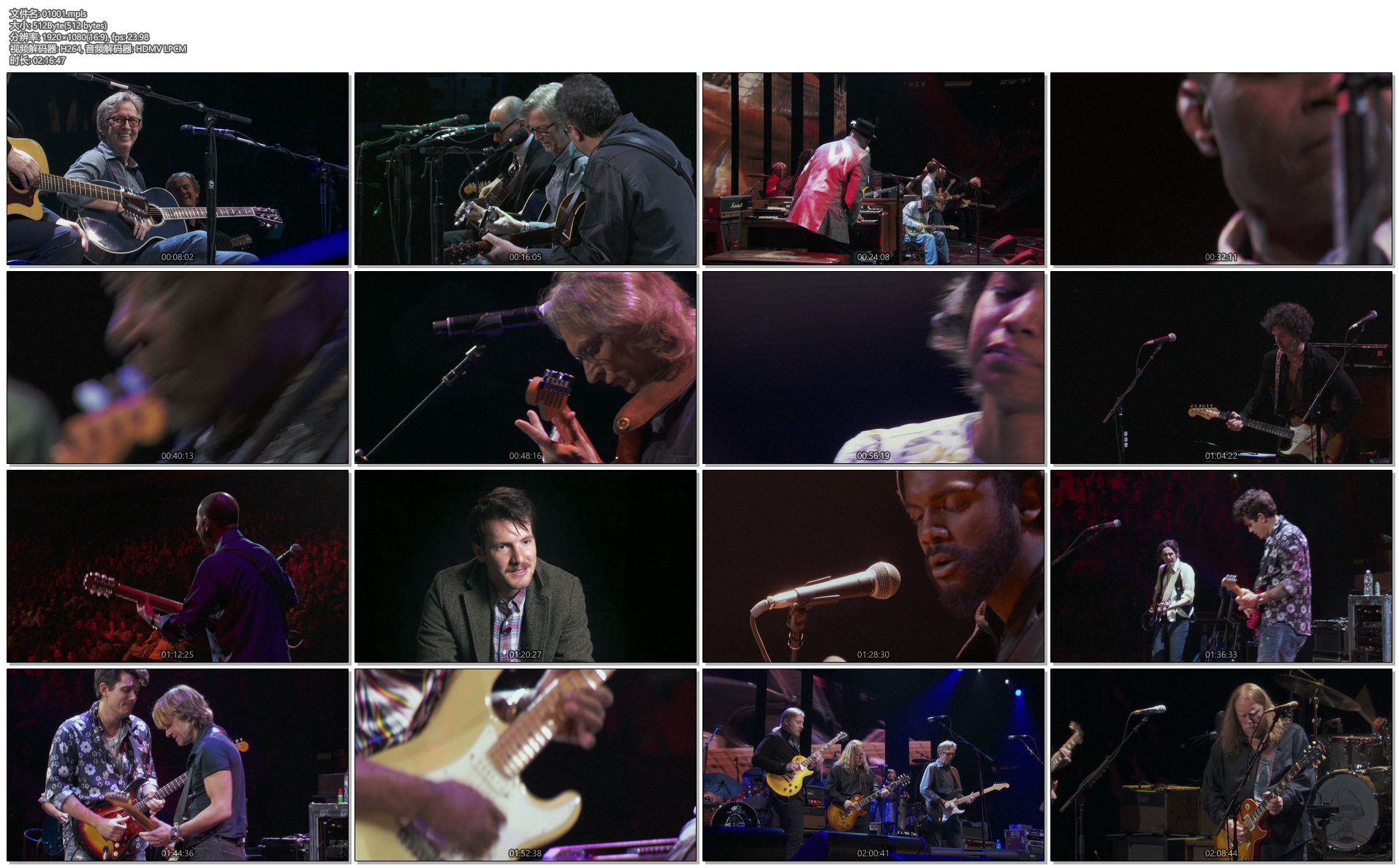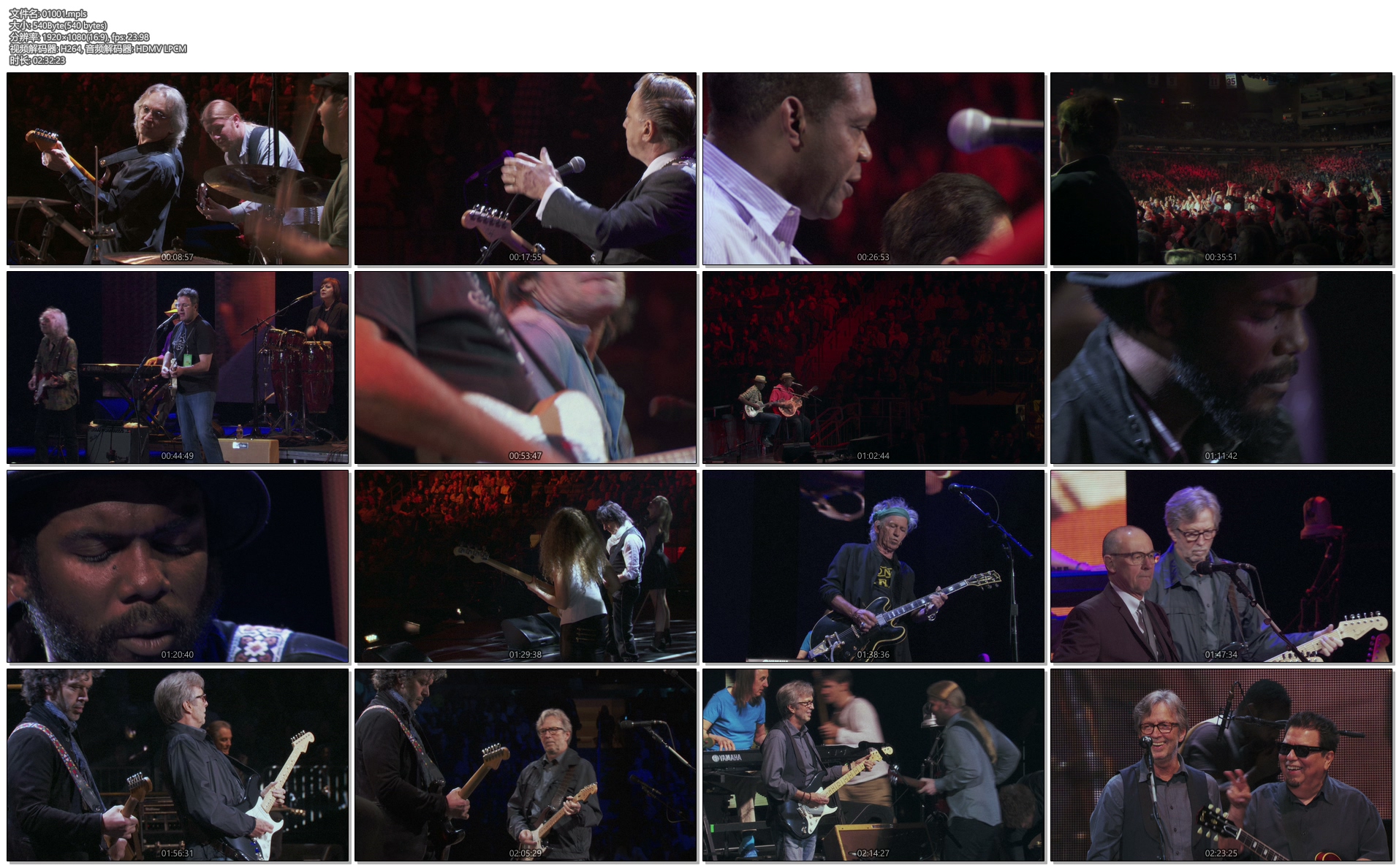 名称:Eric Clapton Guitar Festival Crossroads 2013
发布时间:2013
类型:摇滚,蓝调
导演:Martyn Atkins
表演者:Albert Lee, Allan Holdsworth, Allman Brothers Band, Andy Fairweather Low, B.B. King, Blake Mills, Booker T, Keith Richards, Buddy Guy, Quinn Sullivan, Citizen Cope, Dave Biller, Doyle Bramhall II, Earl Klugh, Eric Clapton, Gary Clark Jr., Jeff Beck, Jimmy Vaughan, John Mayer, John Scofield, Keb' Mo', Keith Urban, Kurt Rosenwinkel, Los Lobos, Robbie Robertson, Robert Cray, Robert Randolph, Sonny Landreth, Taj Mahal, Vince Gill
描述:
Last spring in New York City, Eric Clapton once again assembled an unparalleled lineup of the world's most celebrated guitarists for the fourth incarnation of his legendary Crossroads Guitar Festival. While the previous three festivals were all hosted in sprawling outdoor stadiums, Clapton took the festivities indoors for the first time this year to "The World's Most Famous Arena" Madison Square Garden. You can soon relive highlights from that epic, two-night display of guitar virtuosity with new video and audio collections coming this fall from Rhino.
Held every three years since 2004, the Crossroads Guitar Festival has quickly become the ultimate guitar-concert event, where the world's greatest players perform together to raise funds for the Crossroads Centre in Antigua. Clapton founded this treatment and education facility in 1998 to help people suffering from chemical dependency.
TRACK LIST 1:
1. "Tears In Heaven" - Eric Clapton
2. "Spider Jiving" - Eric Clapton with Andy Fairweather Low
3. "Lay Down Sally" - Eric Clapton with Vince Gill
4. "Time Is Tight" - Booker T. with Steve Cropper
5. "Born Under A Bad Sign" - Booker T. with Steve Cropper, Keb' Mo', Blake Mills, Matt "Guitar" Murphy & Albert Lee
6. "Green Onions" - Booker T. with Steve Cropper, Keb' Mo', Blake Mills, Matt "Guitar" Murphy & Albert Lee
7. "Great Big Old House" - The Robert Cray Band
8. "Everyday I Have The Blues" - The Robert Cray Band with B.B. King, Eric Clapton & Jimmie Vaughan
9. "Next Of Kindred Spirit" - Sonny Landreth
10. "Cry" - Doyle Bramhall II with Alice Smith
11. "Bullet And A Target" - Doyle Bramhall II with Citizen Cope
12. "She's Alright" - Doyle Bramhall II with Gary Clark Jr.
13. "This Time" - Earl Klugh
14. "Mirabella" - Earl Klugh
15. "Heavenly Bodies" - Kurt Rosenwinkel
16. "Big Road Blues" - Kurt Rosenwinkel with Eric Clapton
17. "Next Door Neighbor Blues" - Gary Clark Jr.
18. "Queen Of California" - John Mayer
19. "Don't Let Me Down" – John Mayer with Keith Urban
20. "Damn Right, I've Got The Blues" - Buddy Guy with Robert Randolph & Quinn Sullivan
21. "Why Does Love Got To Be So Sad" - The Allman Brothers Band with Eric Clapton
22. "Whipping Post" - The Allman Brothers Band
原文链接:https://www.lgych.com/4567.html,转载请注明出处。