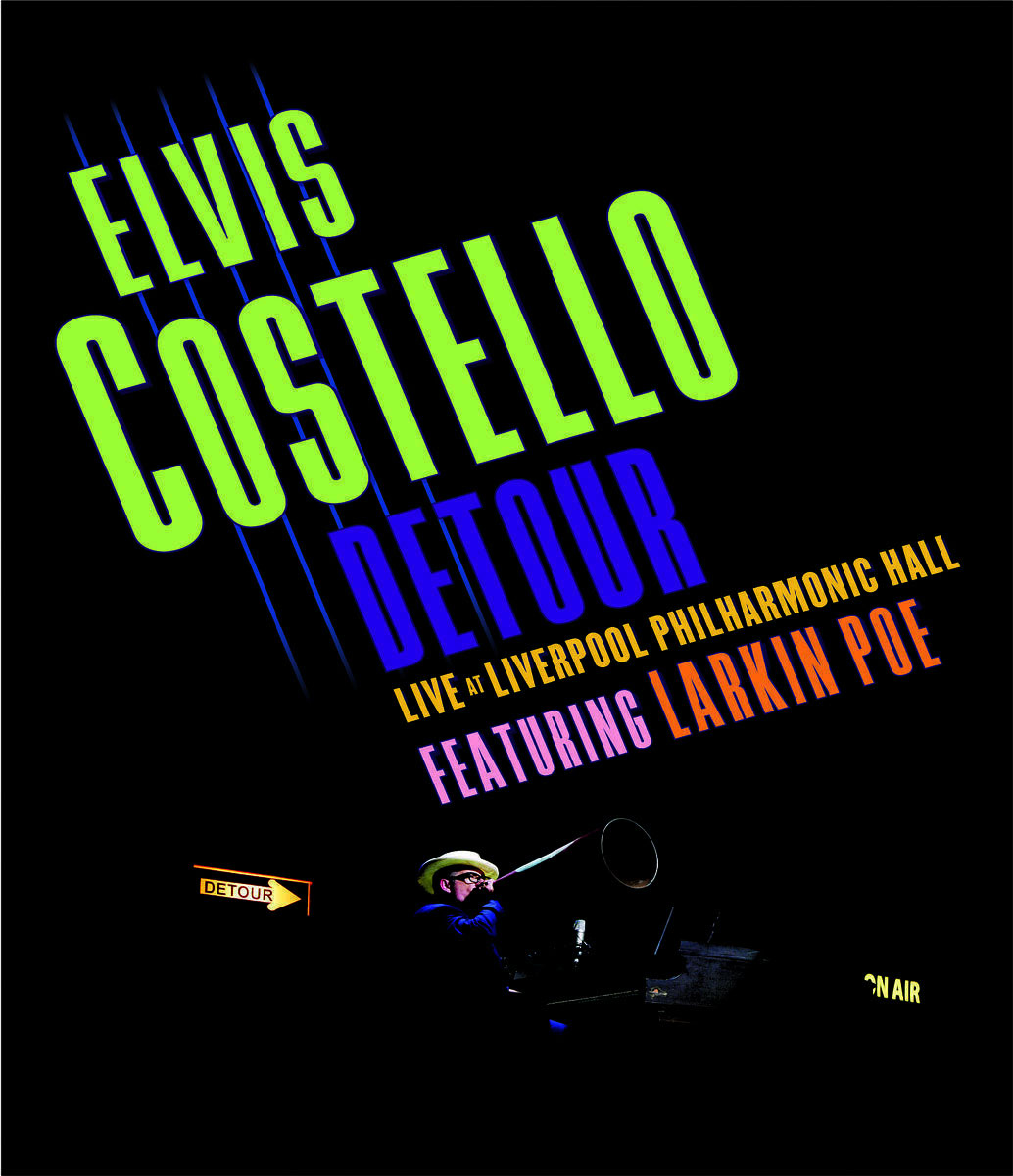 Title: Elvis Costello feat. Larkin Poe – Detour: Live at Liverpool Philharmonic Hall
Release Date: 2016
Genre: Folk Rock
Director: Joss Crowley
Artist: Elvis Costello – vocals, guitars, piano; Rebecca Lovell – vocals, mandolin; Megan Lovell – vocals, lapsteel
Production/Label: Eagle Rock Entertainment
Duration: 01:45:45
Quality: Blu-ray
Container: BDMV
Video codec: AVC
Audio codec: DTS, PCM
Video: MPEG-4 AVC 20534 kbps / 1920*1080p / 29,970 fps / 16:9 / High Profile 4.1
Audio#1: English DTS-HD MA 5.1 / 48 kHz / 2407 kbps / 16-bit (DTS Core: 5.1 / 48 kHz / 1509 kbps / 16-bit)
Audio#2: English LPCM 2.0 / 48 kHz / 1536 kbps / 16-bit
Subtitles: English, French, Spanish
Size: 22.68 GB
In a little over 100 minutes in front of his home crowd (and his mom), Elvis Costello, performer and songwriter extraordinaire, takes you on a musical journey through his vast songbook.
It's a solo show like no other. Set in a 1960s living room with an oversized television broadcasting never-seen-before personal photos, Detour Live At Liverpool Philharmonic Hall sees Costello up front and proto-punk with guitar, powerfully heartfelt at the grand piano, and in playful mood sat down with the uke.
Digging deep into his catalogue, breakthrough songs like Watching The Detectives sit alongside rarities like "'45", emotive Bob Dylan reinventions such as "Down On The Bottom", and barnstorming renditions of collaborative work like the Paul McCartney co-written song,"Pads, Paws and Claws".
And in between songs, Costello's patter treats the audience to stories about his earliest memories and reveals through anecdotes about his family the origins of his music and traveling life.
Spontaneously entertaining, acerbically witty and slapstick funny, looking back to look forward, and at times challengingly intimate, expect the unexpected and be ready to ride the full gamut of emotions as you revel in this faithfully shot and recorded film of Elvis Costello: Detour Live At Liverpool Philharmonic Hall.
Special guests Larkin Poe, a bluegrass and roots rock sister act from Atlanta, make a strong cameo appearance.
Tracklist:
1. Red Shoes
2. Watch Your Step
3. Accidents Will Happen
4. Church Underground
5. 45
6. Shipbuilding
7. I Can't Stand Up For Falling Down
8. Walkin' My Baby Back Home
9. Ghost Train
10. When I Was Cruel No.2
11. Watching The Detectives
12. If I Had A Hammer
13. Pads, Paws, And Claws
14. That's Not The Part Of Him You're Leaving
15. Down On The Bottom
16. Blame It On Cain
17. Alison
18. A Good Year For The Roses
19. Side By Side
20. Jimmie Standing In The Rain
21. Peace Love And Understanding
22. Golden Tom – Silver Judas
Bonus Tracks:
23. Love Field
24. Either Side Of The Same Town
25. Brilliant Mistake
26. Ascension Day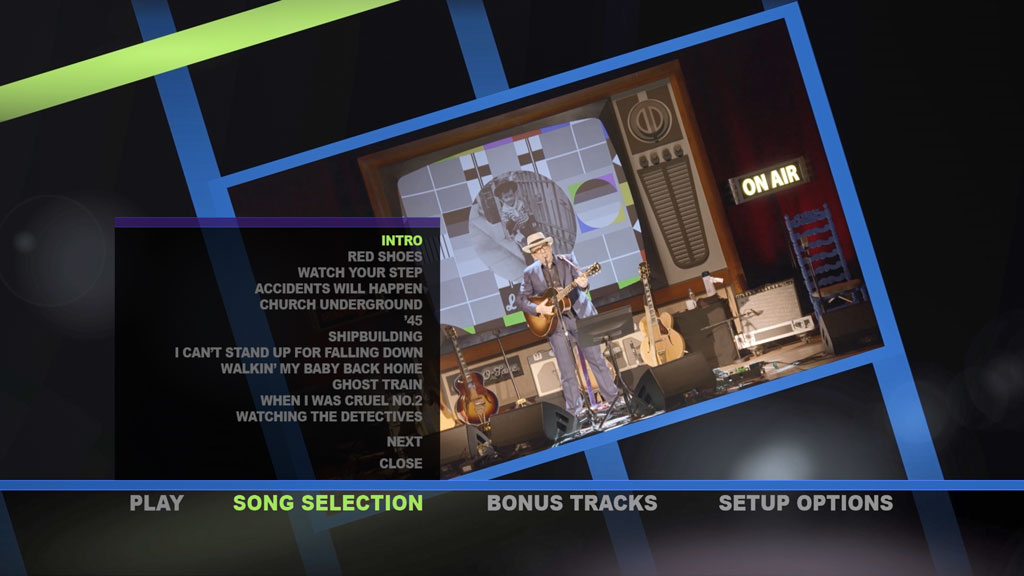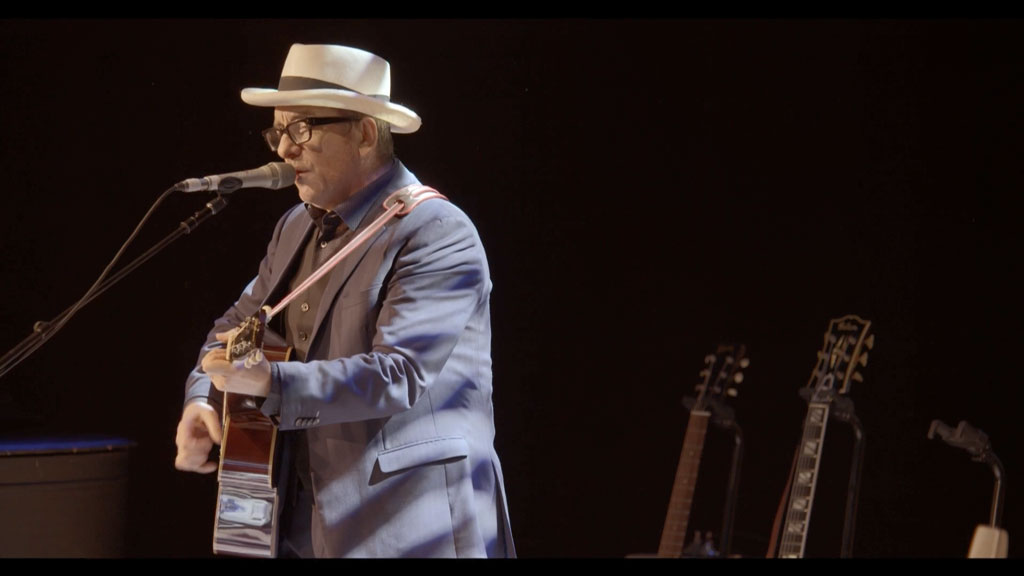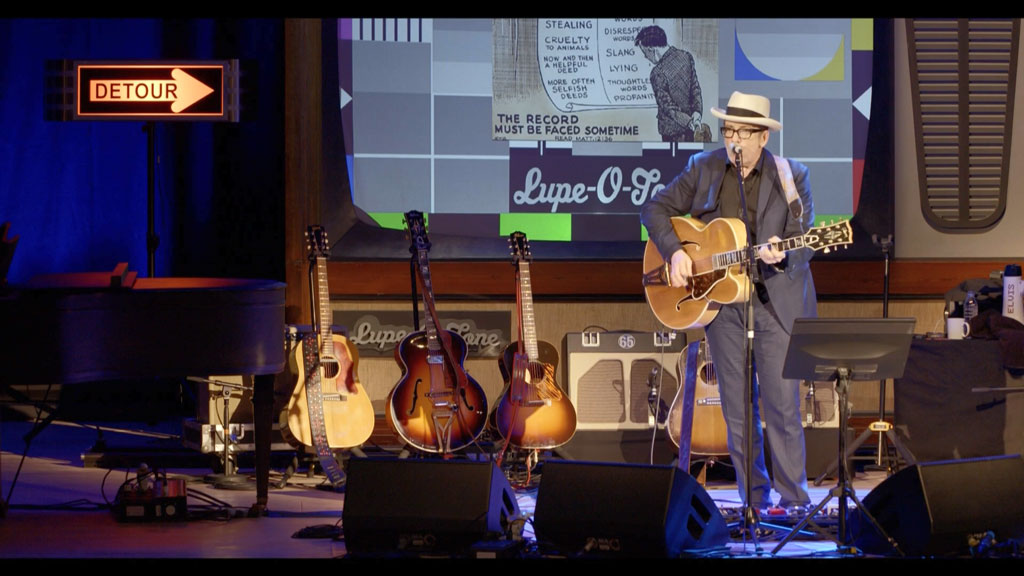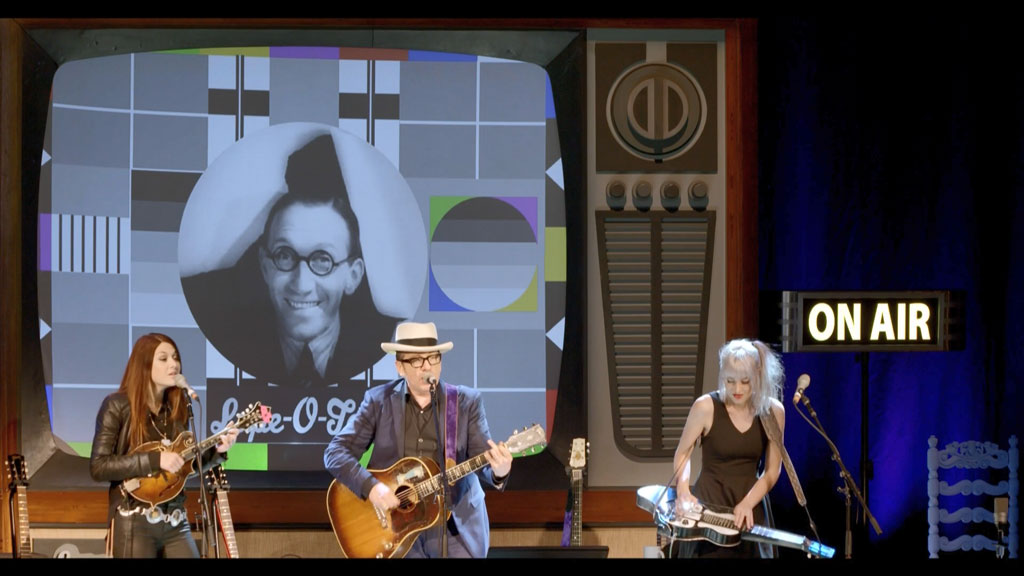 资源下载
所有资源都在百度网盘,如有链接失效、解压错误等、请联系管理微信:aimuvv
原文链接:https://www.lgych.com/60599.html,转载请注明出处。