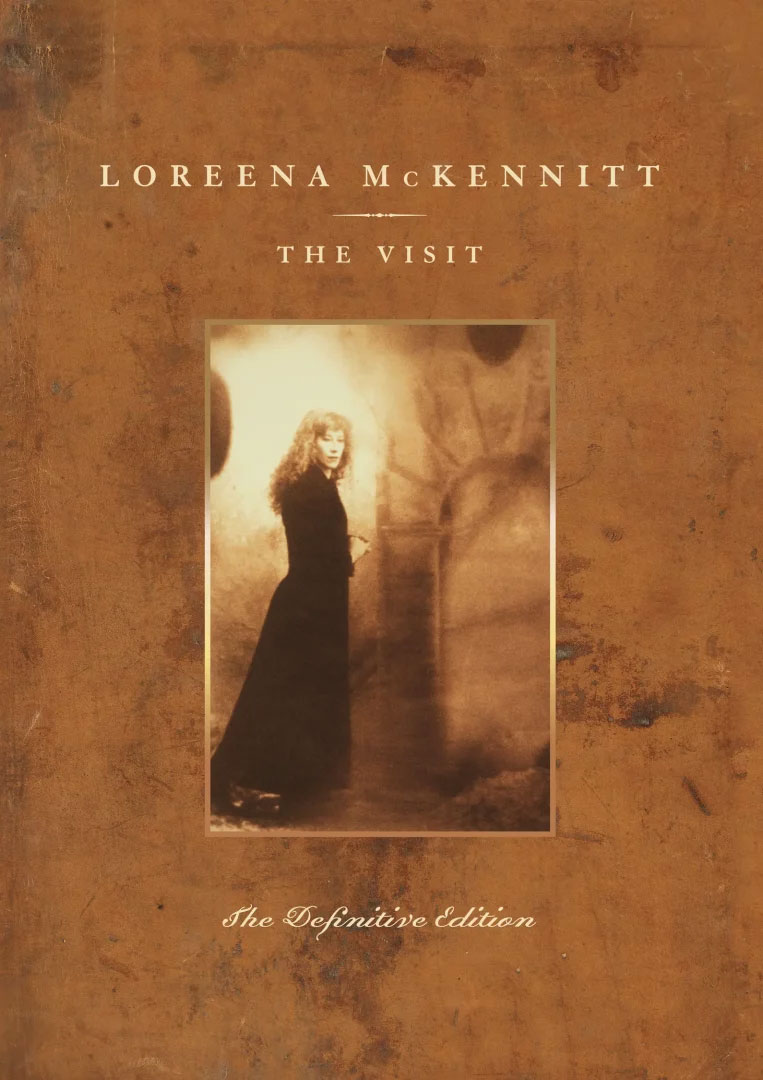 Artist: Loreena McKennitt
Title Of Album: The Visit: The Definitive Edition (Anniversary Edition, Reissue, Remastered)
Year Of Release: (1991) [2021]
Label: Quinlan Road [QRCD104D]
Country: Canada
Genre: Celtic, Etnic, New Age
Quality: Blu-ray Audio
Video: MPEG-4 AVC Video / 941 kbps / 1080p / 24 fps / 16:9 / High Profile 4.1
Audio: English / Dolby TrueHD/Atmos Audio / 7.1 / 48 kHz / 4558 kbps / 24-bit (AC3 Embedded: 5.1-EX / 48 kHz / 640 kbps / DN -31dB)
Audio: English / DTS-HD Master Audio / 5.1 / 48 kHz / 4636 kbps / 24-bit (DTS Core: 5.1 / 48 kHz / 1509 kbps / 24-bit)
Audio: English / LPCM Audio / 2.0 / 96 kHz / 4608 kbps / 24-bit
Time: 0:49:16
Full Size: 6.07 GB
The Visit: The Definitive Edition package contains five discs (4 Compact Discs and 1 Blu-Ray) including five hours of previously unreleased content. In addition, The Visit is the first ever Loreena McKennitt recording to be mixed in Surround Sound inc Dolby Atmos. Available in a deluxe, limited edition, DVD-sized and book-shaped box set containing a 32-page booklet including previously unseen photographs and a four part essay, written by Loreena, discussing the recording of The Visit and other aspects of its 30-year legacy. Features 19 previously-unreleased live performances including a 1992 solo radio session, 2016 trio tour recordings and a 1992 CBC Radio in-concert broadcast. The Visit has sold more than 2 million copies worldwide including over 700,000 copies in the United States, over 300,000 in Canada, 150,000 in Germany and Brazil and over 50,000 in each of Spain, Italy, France, Turkey and BeNeLux.
CD #1 is the original recording, remastered in 2004.
CD #2 includes two archival performances: an August 1992 CBC recording of an Ontario Place concert with McKennitt's full band, as well as a 1992 edition of World Caf?, recorded live for NPR at WXPN in Philadelphia featuring live solo performances and interview clips.
CD #3 includes a 1991 interview with Tim Wilson and a previously unreleased 2020 round-table discussion between McKennitt and several of her colleagues and collaborators in the making and the release of this recording.
CD #4 offers a binaural headphone mix for those who prefer to listen on their mobile devices, as well as a soundboard recording of six trio performances of songs from The Visit captured on her 2016 US tour.
Disc #5 is a Blu-ray version of The Visit containing three different formats: Dolby Atmos, DTS 5.1 and High Resolution stereo.
Tracklist:
01. All Souls Night
02. Bonny Portmore - Music By, Lyrics By – Traditional
03. Between The Shadows 3:41
04. The Lady Of Shallot - Lyricon – Alfred Lord Tennyson
05. Greensleeves - Lyrics By – Henry VIII, Music Consultant – Traditional
06 Tango To Evora 4:10
07. Courtyard Lullaby 4:57
08. The Old Ways 5:44
09. Cymbeline - Lyrics By – William Shakespeare
资源下载
所有资源都在百度网盘,如有链接失效、解压错误等、请联系管理微信:aimuvv