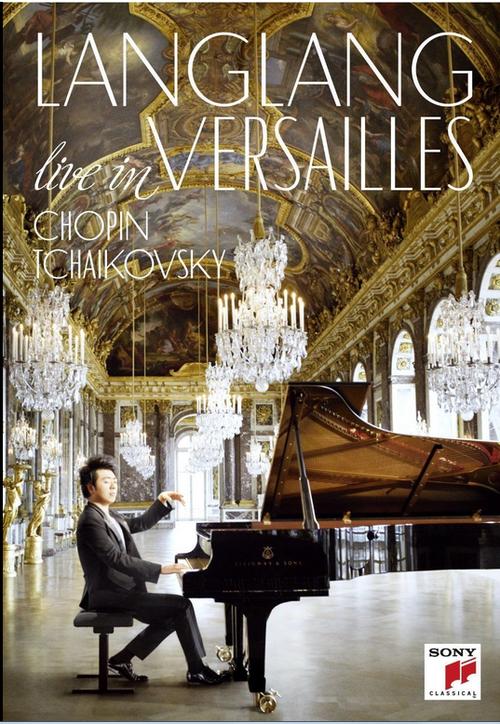 英文片名:Lang Lang: Live In Versailles
中文片名:郎朗凡尔赛宫独奏会 (2015)
类       型:音乐
地       区:美国
文件大小:25.29 GB, 蓝光原盘 1080i
文件格式:BDMV/AVC
音       轨:DTS-HDMA 5.0
字       幕:无字幕
Name:
Lang Lang
: Live In Versailles
Released: 2015
Genre: Classical
Directed by: Andy Sommer
Artist: Lang Lang (piano)Description:Ever since his first visit to the magical space that is the Hall of Mirrors in the Palace of Versailles, Lang Lang had dreamed of performing there. When his dream came to fruition in the form of a special recital on June 22, 2015, he chose Chopin's four momentous Scherzi and Tchaikovsky's rare but masterly cycle The Seasons to present to his audience. A studio recording of the repertoire was made in the Salle Liebermann at the Opéra Bastille and the live concert was filmed in 4K in the Hall of Mirrors for release on DVD and Blu-ray.The recordings followed an extensive international series of concerts and Lang Lang will continue to tour the programme worldwide this autumn and next spring.
Tchaikovsky and Chopin have both played a major role in Lang Lang's career to date. When Lang Lang, as a 17-year-old, stood in for an indisposed André Watts at a Ravinia concert with the Chicago Symphony Orchestra, the work he played was Tchaikovsky's First Piano Concerto.
If Tchaikovsky has appeared at pivotal moments in Lang Lang's career, Chopin has been a constant companion: a recital rarely goes by without music by the Polish master on the programme and Lang Lang has already recorded a substantial amount of his music, including the Études and the Ballades (which Lang Lang sees as siblings to the Scherzi).Lang Lang is a committed advocate of Tchaikovsky's The Seasons. As he says, "Even though there are not so many notes compared to more virtuosic pieces, the harmony that Tchaikovsky creates within these notes is incredible. His timeless melodies have a kind of pain that he always turns into beauty. He presents his heart, and he holds your heart. "
Tracklist:
1 Opening (1:16)
Frederic Chopin (1810-1849)
Scherzo No. 2 1 in B Minor, Op. 20 (11:08)
Scherzo No. 3 2 in B-Flat Minor, Op. 31 (10:55)
4 Scherzo No.3 in C-Sharp Minor, Op. 39 (7:47)
Scherzo No. 5 4 in E Major, Op. 54 (11:37)
6 Applause (0:41)
Piotr Ilyich Tchaikovsky (1840-1893)
The Seasons, Op. 37a
7 I. January: At the Fireside (5:44)
8 II. February: Carnival (2:57)
9 Iii. March: Song Of The Lark (2:47)
10 IV. April: Snowdrop (3:26)
11 V. May: Starlit Nights (5:30)
12 VI. June: Barcarolle (5:38)
13 Vii. July: Song Of The Reaper (1:19)
14 Viii. August: Harvest (3:23)
15 IX. September: The Hunt (2:35)
16 X. October: Autumn Song (6:09)
17 XI. November: Troika (2:50)
18 Xii. December: Christmas (3:35)
19 Applause (1:40)
Issued: United States | Sony Music
Duration: 1:31:03
原文链接:https://www.lgych.com/8388.html,转载请注明出处。