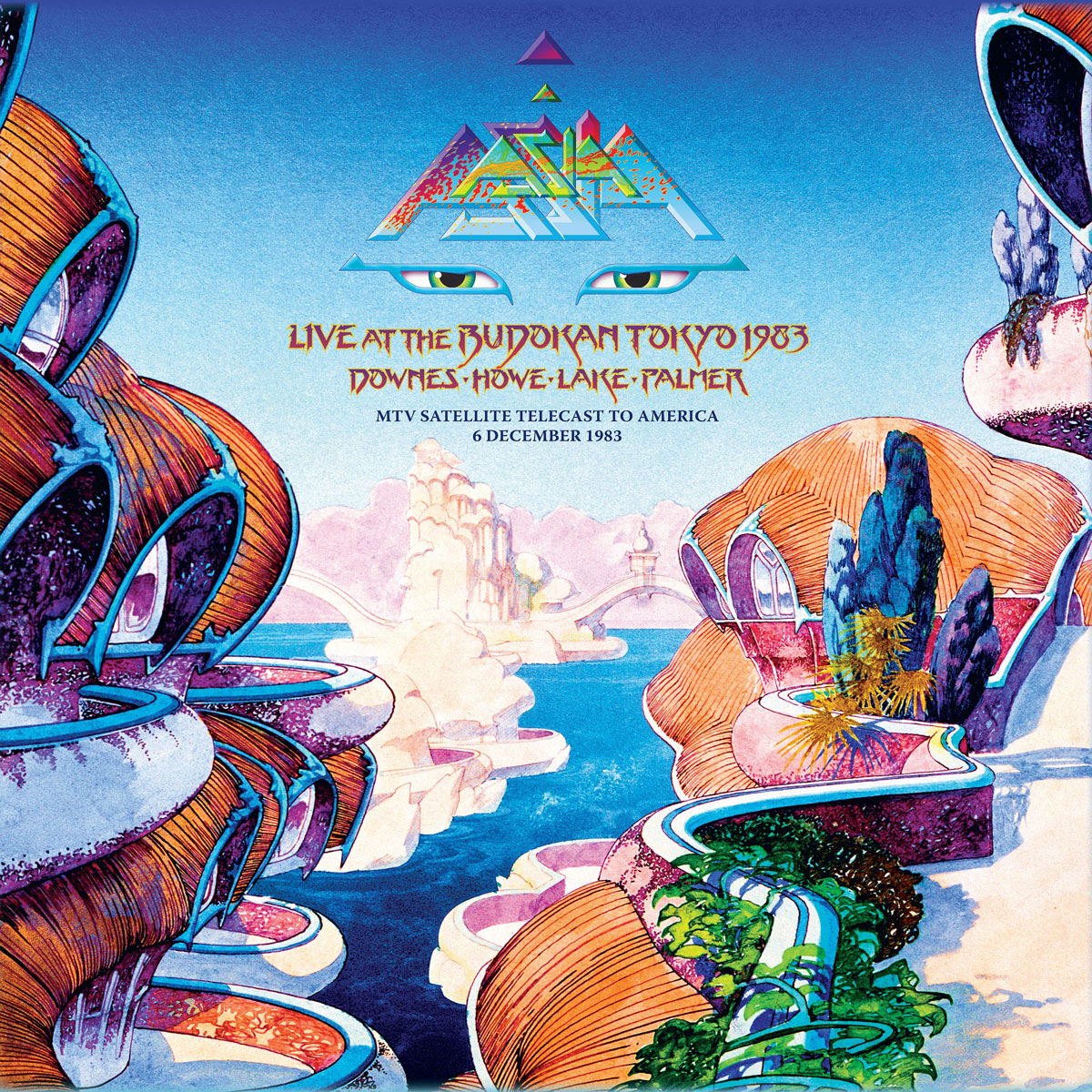 Genre: Progressive Rock
Quality: Blu-Ray | 1080i
Format: M2TS | 22.9Mbps
Length: 01:10:33 + 00:59:03 | 24.0Gb
Video: H.264 | 1920x1080i | 16:9 | 29.970fps
Audio: LPCM | 1536kbps | 48kHz | 2 channels: L R
Language: English
About: The second of three shows at the historic Budokan arena in Tokyo, on 6th December 1983, would make history as first live broadcast between Japan and MTV in America, an amazing achievement for its time. This performance has previously only been available on VHS. The concert featured some of ASIA's biggest and most memorable tracks including, Time Again, Only Time Will Tell, Sole Survivor, Wildest Dreams and the global hit single Heat Of The Moment.
Greg Lake stepped in, at short notice, following the sudden departure of ASIA's founder member John Wetton ahead of the Japanese dates. Despite a short period for Lake to learn the songs, and some changes to the arrangements to accommodate Lake's different vocal range, the Japanese shows were hailed a great success.
Carl Palmer was proud of his former ELP bandmate for performing exceptionally in the situation. "Greg Lake did a great job jumping into John's shoes. So many songs to sing, he did it so well. It was impressive."
Geoff Downes, too, was pleased with the event, especially given the massive undertaking. "It was a grand and sumptuous affair. The stage was the iconic 'A-frame' shape we had for the US tour. I think we pulled it off admirably in the end. There were some good people behind us: crew, lighting designers, cameramen and backing singers, it was quite a production."
"The show was an important global commitment," says Steve Howe, "so we had to rise to the occasion, which we did, with Greg's help. We couldn't have done it without him, for sure."
For Downes, the release stands as a testament to the band's resilience. "It deserves its place in the Asia catalogue. Aside from its musical strengths, it demonstrates the level of professionalism that we have always striven to bring to the ASIA name."
Setlist:
MTV Satellite Telecast To America - The Concert (2022 Remix)
01. Introduction from Mark Goodman (MTV)
02. Time Again
03. The Heat Goes On
04. Here Comes the Feeling
05. Eye to Eye
06. Steve Howe Solo (Sketches in the Sun)
07. Only Time Will Tell
08. Open Your Eyes
09. Geoffrey Downes Solo (Ihiri - The Setting Sun / Bolero)
10. The Smile Has Left Your Eyes
11. Wildest Dreams
12. Carl Palmer Solo
13. Heat of the Moment
14. Sole Survivor
15. Post-Concert Band Interview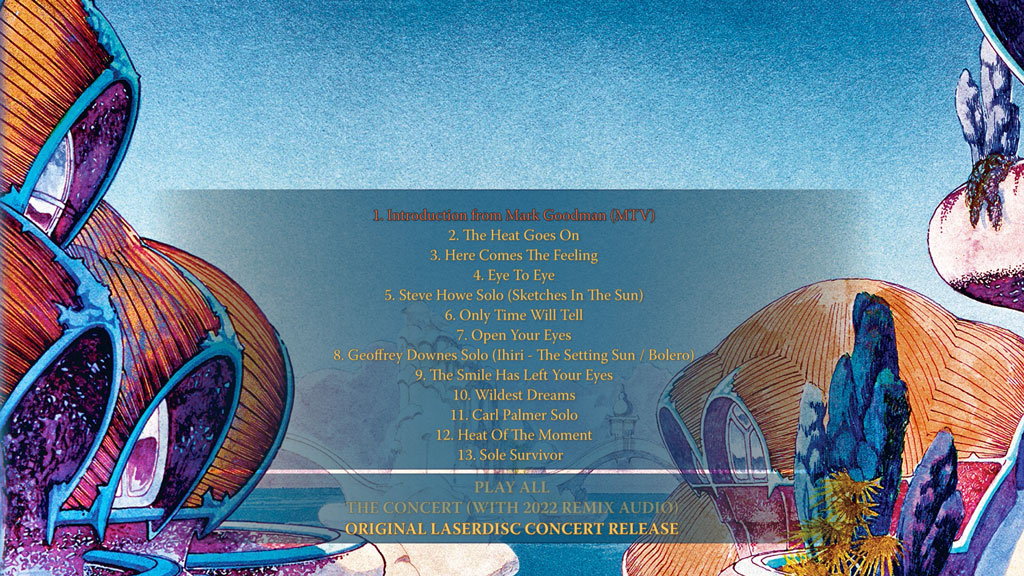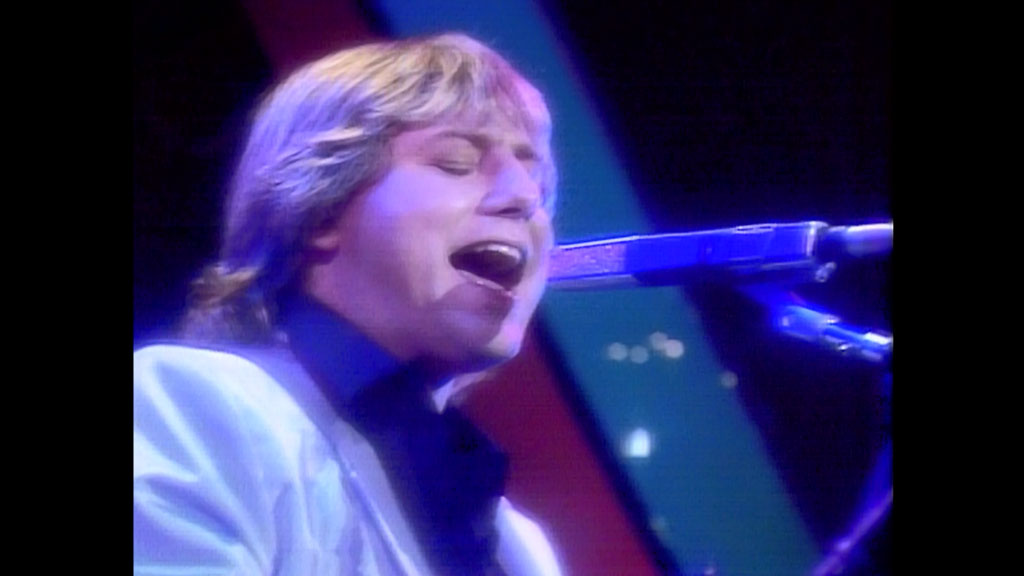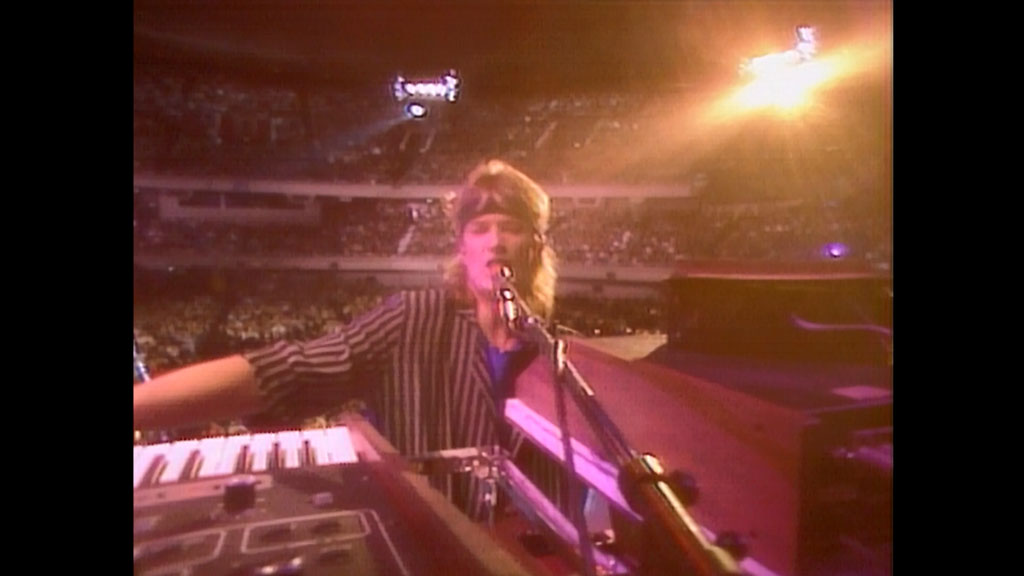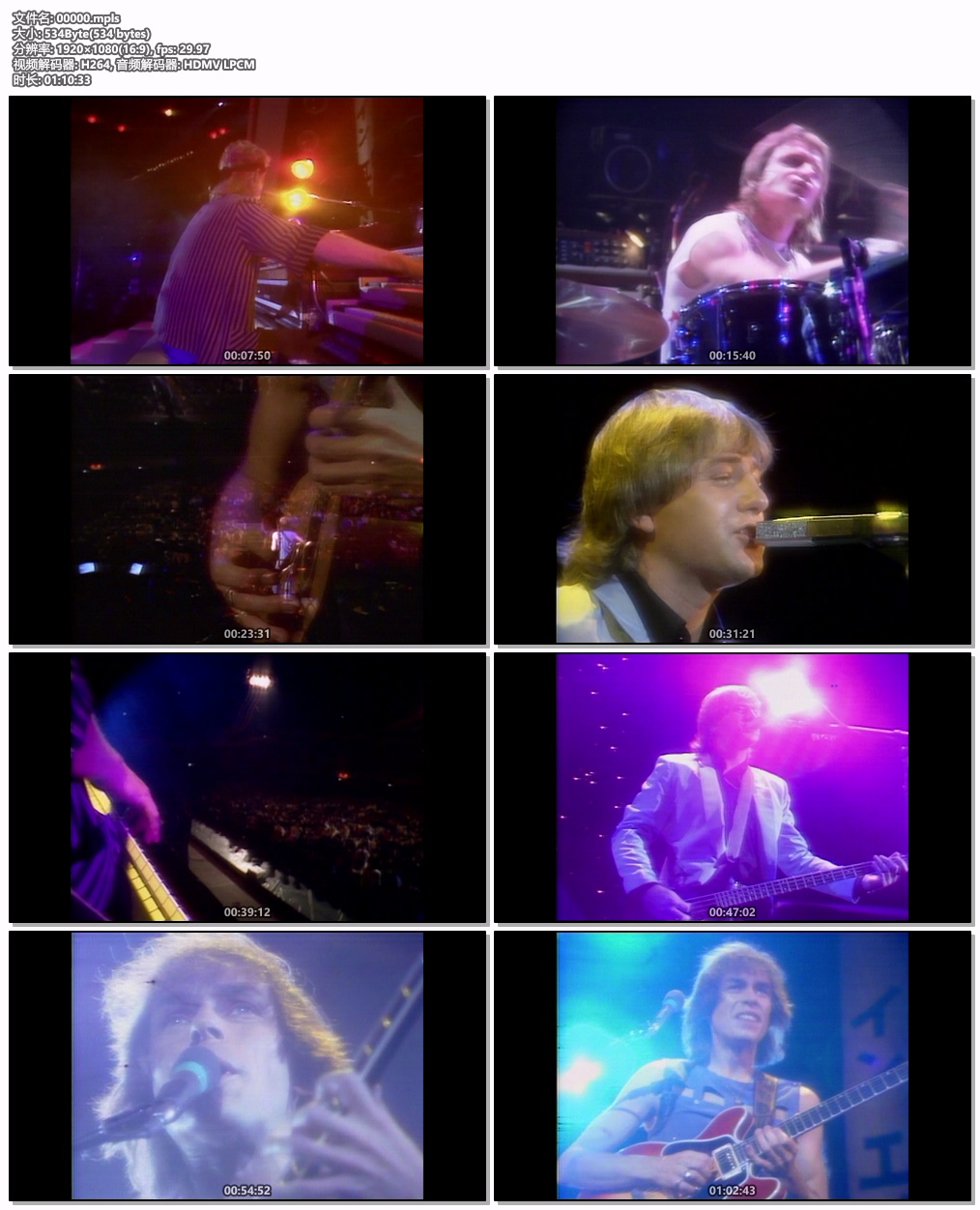 资源下载
所有资源都在百度网盘,如有链接失效、解压错误等、请联系管理微信:aimuvv