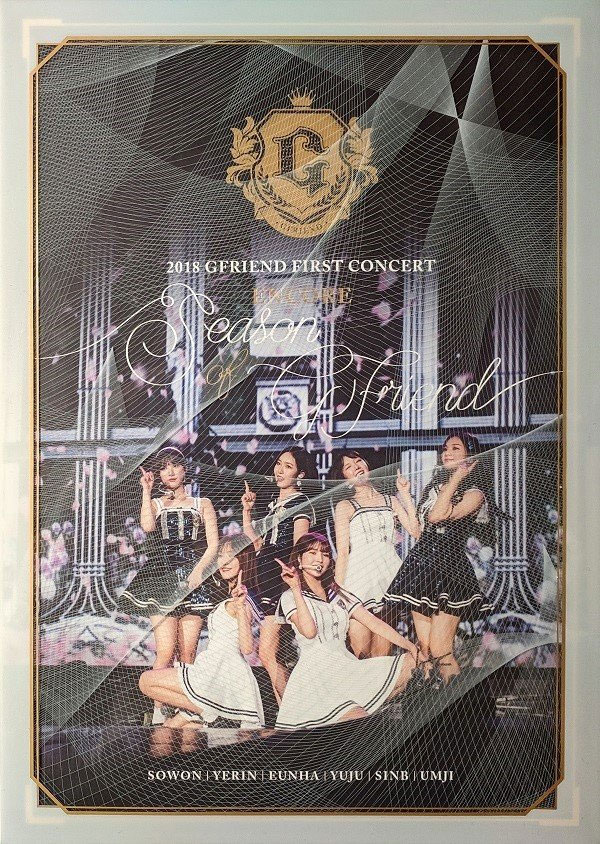 Disc Title: 2018 GFRIEND ENCORE CONCERT Disc1 Blu-ray Disc™
Disc Label: 2018_GFRIEND_ENCORE_CONCERT_D1
Disc Size: 27,269,304,273 bytes
Protection: AACS
Playlist: 00000.MPLS
Size: 6,282,537,216 bytes
Length: 1:45:16.877
Total Bitrate: 7.96 Mbps
Video: MPEG-4 AVC Video / 28939 kbps / 1080i / 29.970 fps / 16:9 / High Profile 4.1
Audio: Korean / DTS-HD Master Audio / 2.0 / 48 kHz / 2407 kbps / 24-bit (DTS Core: 2.0 / 48 kHz / 1509 kbps / 24-bit)
Subtitle: Korean / 6.968 kbps
Subtitle: English / 6.802 kbps
Subtitle: Japanese / 8.595 kbps
Subtitle: Chinese / 7.522 kbps
In 2018, GFriend finally held their first concert Season of GFRIEND three years after their debut. Following the first stop in Seoul, they headed to Taipei, Manila and Hong Kong, and eventually wrapped up the tour in Seoul with two encore concerts. During the encore concert, GFriend members performed amazing stages of their hit tracks Fingertip, "Narvillera," "Summer Rain," "Glass Bead," "Me Gustas Tu," "Rough," "Time for the Moon Night," "Sunny Summer" and "Love Whisper." Besides their own songs, they also covered Shinhwa's Wild Eyes and Girls' Generation's Mr. Mr. Behind-the-scenes footage during their VCR shoot, rehearsal and concert day can also be found in this set!
人気ガールズグループ・GFRIEND(ヨジャチング/ジーフレンド)のライブBlu-ray!
今作は、2018年1月から始まった初の単独コンサート「Season of GFRIEND」のソウル・アンコール公演の模様を収録したもの。ツアーのスタートから8か月を経て、ツアーの中で成長した彼女たちのパフォーマンスが印象的だ。コンサートは5つのテーマに分けて構成され、GFRIENDが黒いスーツをまとって登場するスペシャルステージなど新しい企画も。コンサート本編、アンコールはもちろん、メイキングやリハーサルなどの映像も豊富。豪華特典も見逃せない!
出道三年的GFriend在 2018年舉行首個單獨演唱會「Season of GFRIEND」,完成首爾、台北、馬尼拉和香港的公演後,她們最後回到首爾舉行兩場安歌演唱會。在安歌公演中,她們演唱了「Summer Rain」、「Glass Bead」、「Time for the Moon Night」、「Sunny Summer」和「Love Whisper」等人氣歌曲外,也翻唱了神話的「Wild Eyes」和少女時代的「Mr. Mr.」。另收錄VCR拍攝花絮、綵排和D-DAY花絮等花絮影像。
DISC 01 : 2018 GFRIEND FIRST CONCERT [Season of GFRIEND] ENCORE
CONCERT PART 1
– OPENING VCR
– FINGERTIP
– 너 그리고 나
– MENT
– 핑
– 두 손을 모아
– VCR
– 여름비
– Mermaid
– MENT
– 바람에 날려
– 바람 바람 바람
– VCR
– 유리 구슬
– 오늘부터 우리는
– 시간을 달려서
– MENT
– 나의 지구를 지켜줘
– 내 이름을 불러줘
– VCR
– 신화 : WILD EYES
– 소녀시대 : Mr. Mr
– VCR
– 밤
– MENT
– RAINBOW
– VCR
– 물꽃놀이
– NEVERLAND
– 여름여름해
DISC 02 : 2018 GFRIEND FIRST CONCERT [Season of GFRIEND] ENCORE
CONCERT PART 2
– MENT
– VACATION
– LOVE BUG
– MENT
– 귀를 기울이면
– VCR
– 별
– 기억해
– MENT
– Bye
– VCR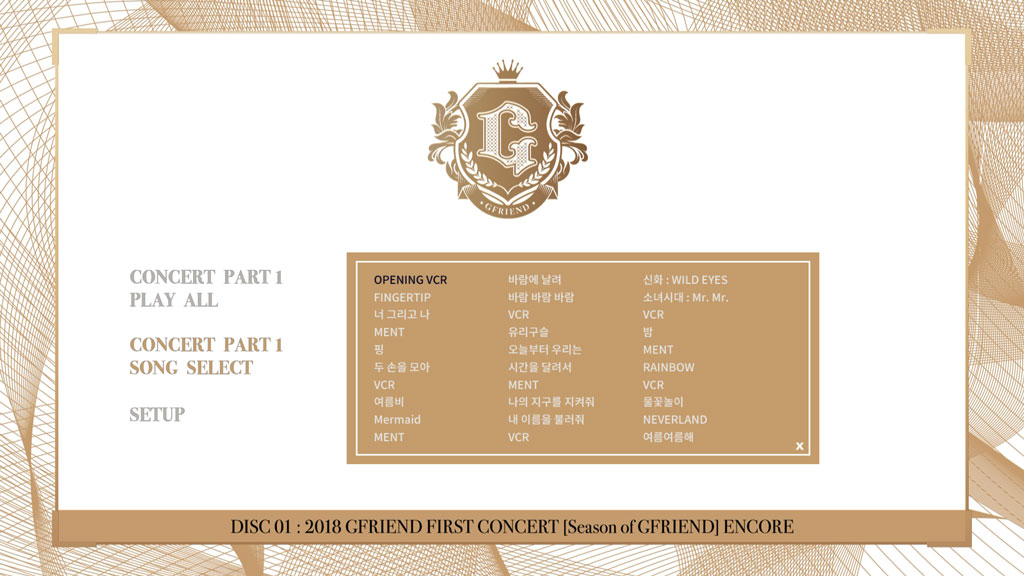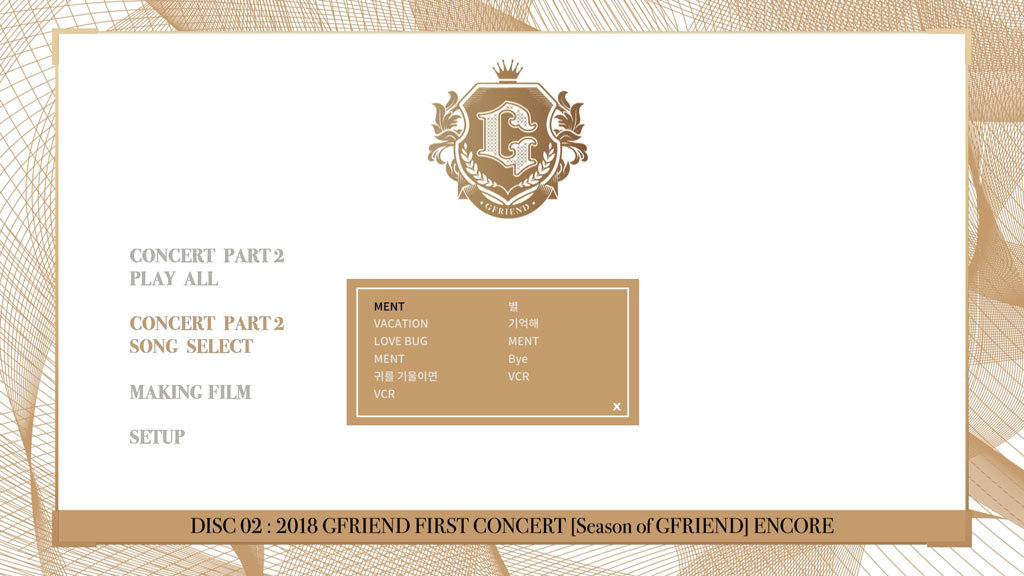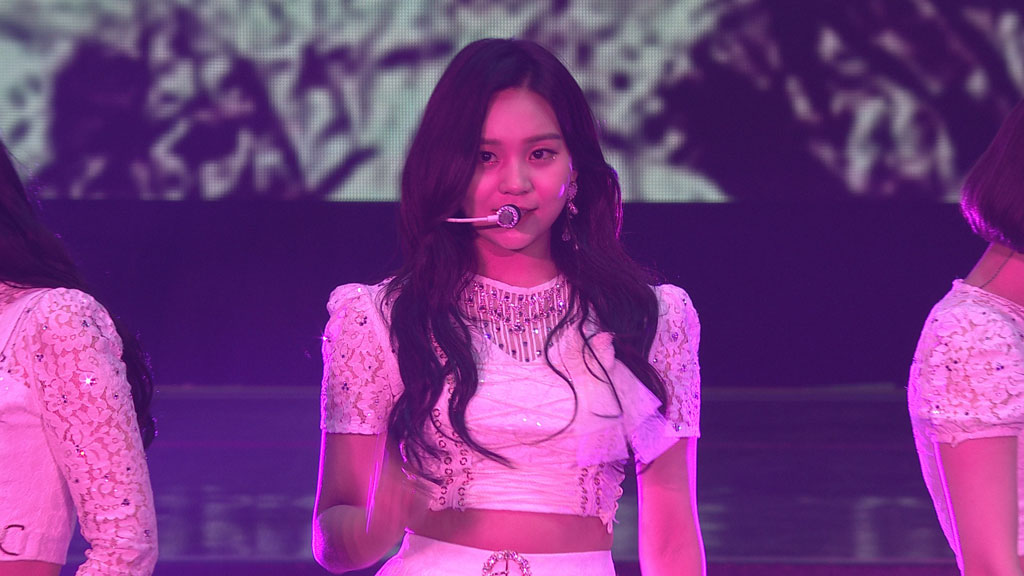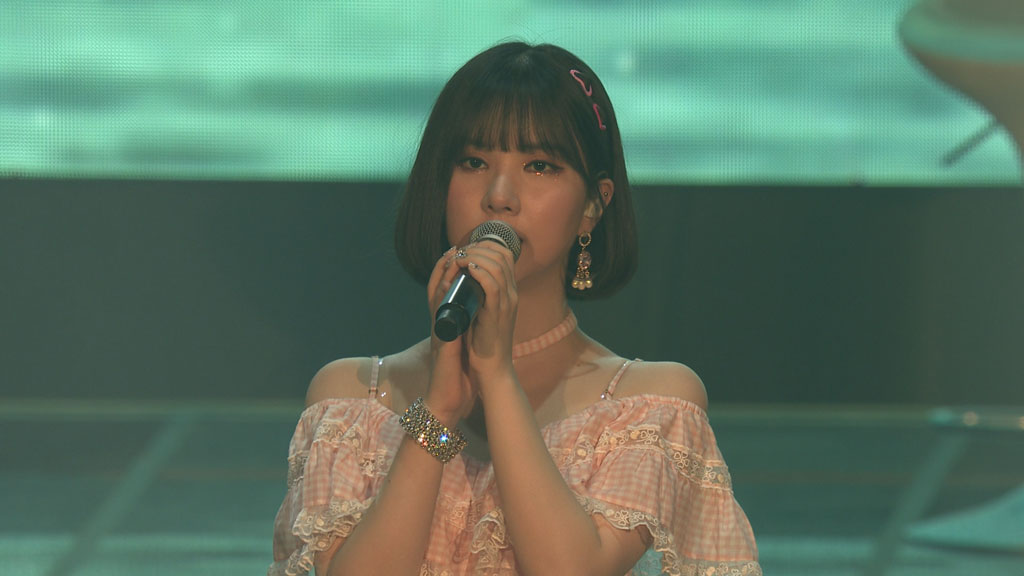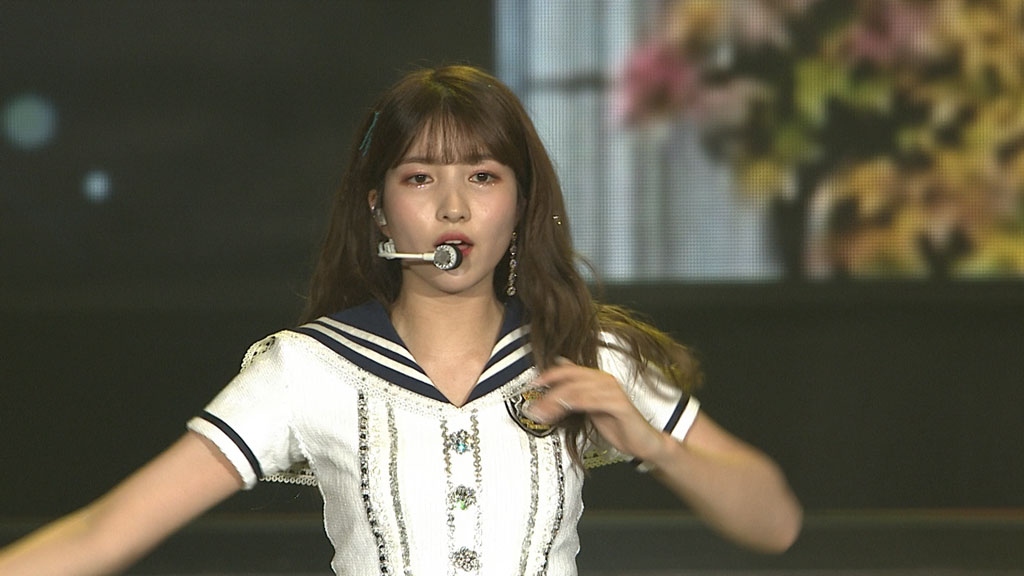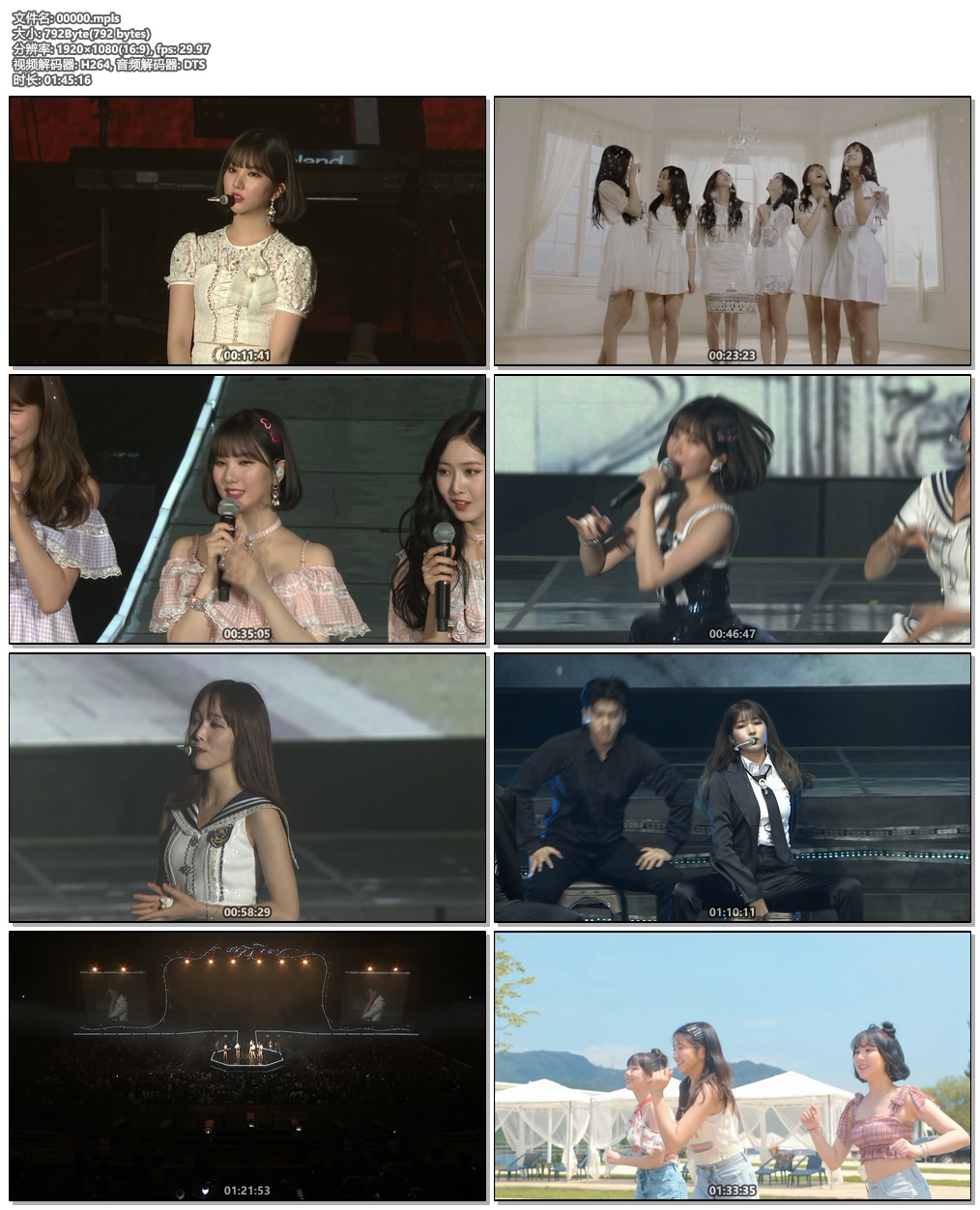 资源下载
所有资源都在百度网盘,如有链接失效、解压错误等、请联系管理微信:aimuvv
原文链接:https://www.lgych.com/56042.html,转载请注明出处。