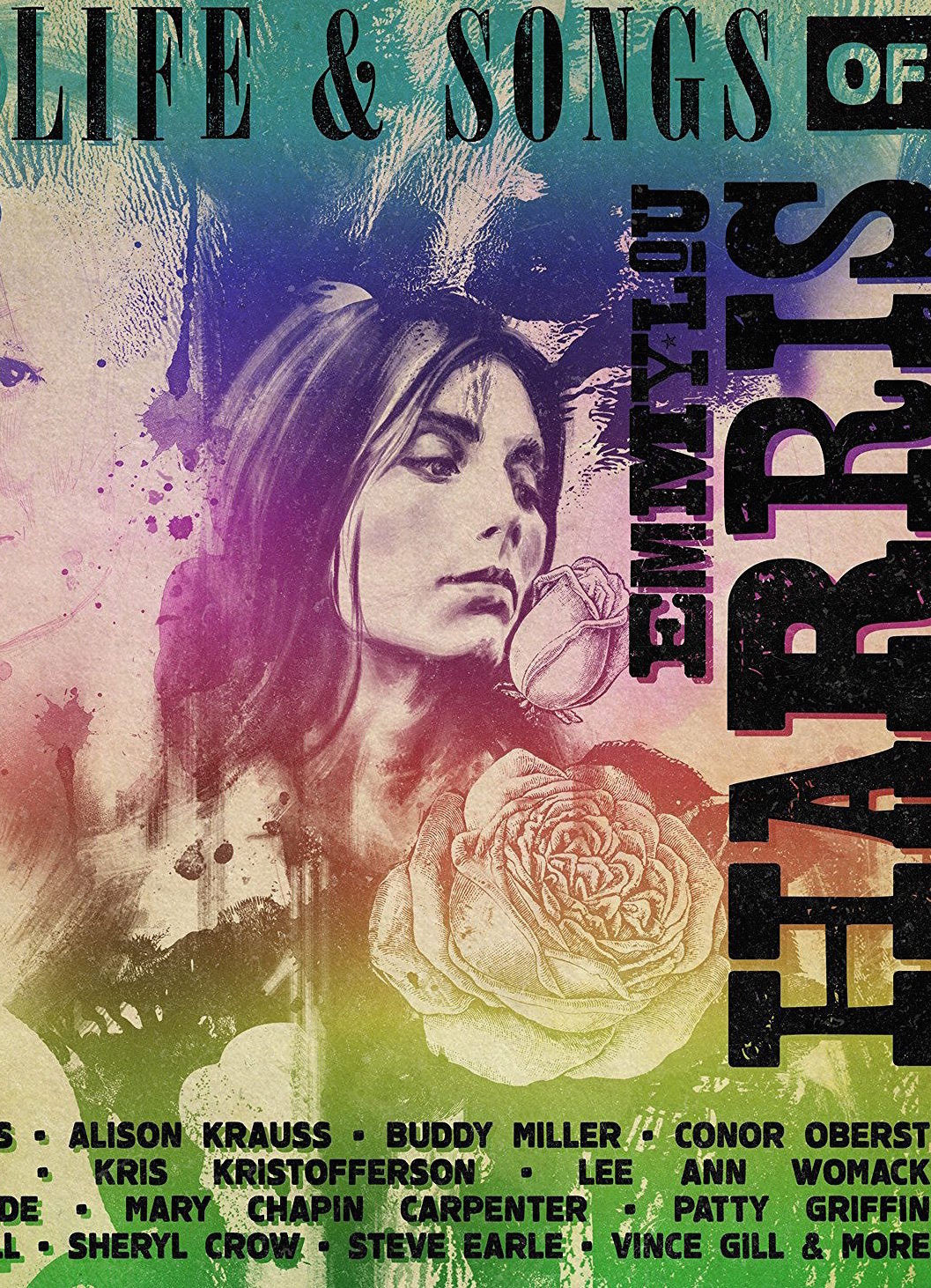 Artist: VA
Title Of Album: The Life & Songs of Emmylou Harris - An AllStar Concert Celebration
Year Of Release: 2016
Label: Blackbird Production Partners,Rounder Records
Genre: Country, Country Rock, Progressive Country, Traditional Country, Alt Country
Quality: Blu-ray
Time: 01:51:34
Video: MPEG-4 AVC Video / 12977 kbps / 1080i / 29,970 fps / 16:9 / High Profile 4.1
Audio: English / DTS-HD Master Audio / 5.1 / 48 kHz / 4755 kbps / 24-bit (DTS Core: 5.1 / 48 kHz / 1509 kbps / 24-bit)
Audio: English / DTS-HD Master Audio / 2.0 / 48 kHz / 2321 kbps / 24-bit
Full Size: 18.12 GB
• On January 10, 2015, a remarkable and diverse assemblage of artists gathered together at Washington, DC's DAR Constitution Hall to honor one of the most distinctive and deeply-admired musicians of our time. The house band, led by co-musical directors Buddy Miller (guitars) and Don Was (bass), featured Sam Bush (mandolin, banjo, fiddle), Audley Freed (guitars), Fred Eltringham (drums), Matt Rollings (keyboards), Greg Leisz (pedal steel, lap steel), and Sara Watkins (fiddle, harmony vocals).
• The recording of that event, The Life & Songs of Emmylou Harris: An All-Star Concert Celebration, created and produced by Keith Wortman, CEO of Blackbird Presents - released last Friday in multiple formats, including Blu-ray, DVD, CD, and various combo packs -- certainly lives up to its title. Captured and presented in stunning HD with true Dolby 5.1 surround stereo, the concert film and companion audio recordings include a wide range of songs Harris has recorded, including "Born to Run," "Red Dirt Girl," "Boulder to Birmingham," "Two More Bottles of Wine," "Till I Gain Control Again," and "Sin City."
• The set, heralded by American Songwriter magazine as a "consistently exhilarating experience," features an astounding array of performances by Harris' peers and admirers, including Mary Chapin Carpenter, Chris Coleman, Shawn Colvin, Sheryl Crow, Rodney Crowell, Steve Earle, Vince Gill, Patty Griffin, Chris Hillman, Iron & Wine, Alison Krauss, Kris Kristofferson, Daniel Lanois, Martina McBride, Lee Ann Womack, The Milk Carton Kids, Buddy Miller, Conor Oberst, Herb Pedersen, Shovels & Rope, Mavis Staples, John Starling, Trampled by Turtles, Sara Watkins, Holly Williams, Lucinda Williams, and Emmylou Harris herself.
• A special version of the set, offered exclusively by Cracker Barrel Old Country Store®,, boasts bonus performances by a multi-generational array of luminaries from the worlds of country, bluegrass, and Americana music, including icons such as Alison Krauss, Kris Kristofferson, Rodney Crowell, and Steve Earle, as well as rising roots music stars Milk Carton Kids, Shovels & Rope, and Trampled by Turtles.
• Hal Horowitz's four-star review of the set in American Songwriter concludes "Anyone reading this far is probably already an Emmylou fan, making this consistently enjoyable, wonderfully performed and heartfelt concert an essential addition to their existing collection from one of roots music's most eclectic, gifted and rightly acclaimed veterans."
• A 13-time Grammy winner - including a 2014 Grammy for Best Americana Album, an award she shared with Rodney Crowell - and a Billboard Century Award recipient, Emmylou Harris' contributions as a singer and songwriter span 40 years. She has recorded more than 25 albums, which have sold over 15 million copies, and has lent her talents to myriad recordings by fellow artists. In 2008, Harris was inducted into the Country Music Hall of Fame. In addition to the aforementioned 13 Grammys, she has also won three Country Music Association Awards and two Americana Awards.
Tracklist:
1. One Of These Days - Buddy Miller
2. Will The Circle Be Unbroken - Mavis Staples
3. Red Dirt Girl - Shawn Colvin
4. Michelangelo - The Milk Carton Kids
5. Wheels - Chris Hillman & Herb Pedersen
6. Orphan Girl - Holly Williams & Chris Coleman
7. Bluebird Wine - Trampled By Turtles
8. Hickory Wind - Lucinda Williams
9. You're Still On My Mind - Rodney Crowell
10. Born To Run - Lee Ann Womack
11. When We're Gone, Long Gone - John Starling & Emmylou Harris
12. Blackhawk - Daniel Lanois & Emmylou Harris
13. Wrecking Ball- Iron & Wine, Daniel Lanois
14. Leaving Louisiana In The Broad Daylight - Shovels & Rope
15. All The Roadrunning - Mary Chapin Carpenter & Vince Gill
16. The Pearl - Conor Oberst, Shawn Colvin & Patty Griffin
17. When I Stop Dreaming - Martina McBride
18. Prayer In Open D - Patty Griffin
19. Pancho And Lefty - Steve Earle, Lee Ann Womack & Herb Pedersen
20. Together Again - Vince Gill
21. Two More Bottles of Wine - Sheryl Crow, Vince Gill
22. Loving Her Was Easier (Than Anything I'll Ever Do Again) - Kris Kristofferson
23. Till I Gain Control Again - Alison Krauss
24. Cash On The Barrelhead - Alison Krauss
25. Boulder To Birmingham - Emmylou Harris (with Full Ensemble)
Bonus Performances:
26. Sin City - Steve Earle
27. Darkest Hour Is Just Before Dawn - Sara Watkins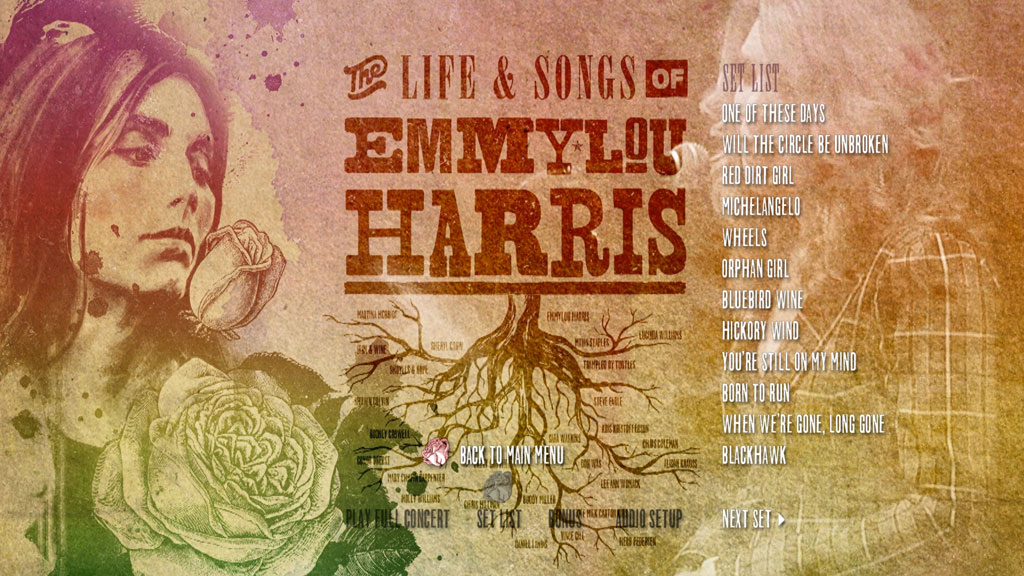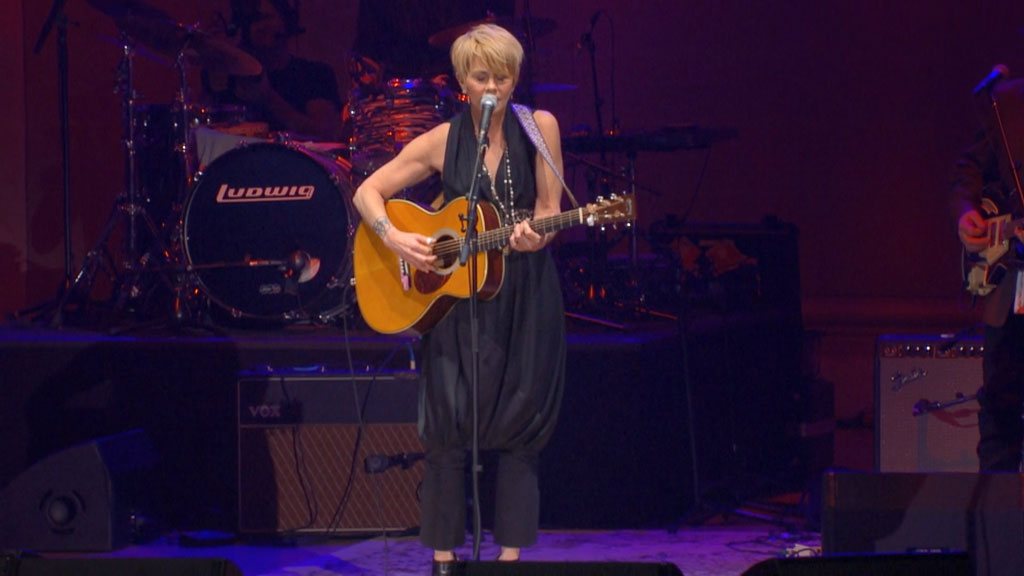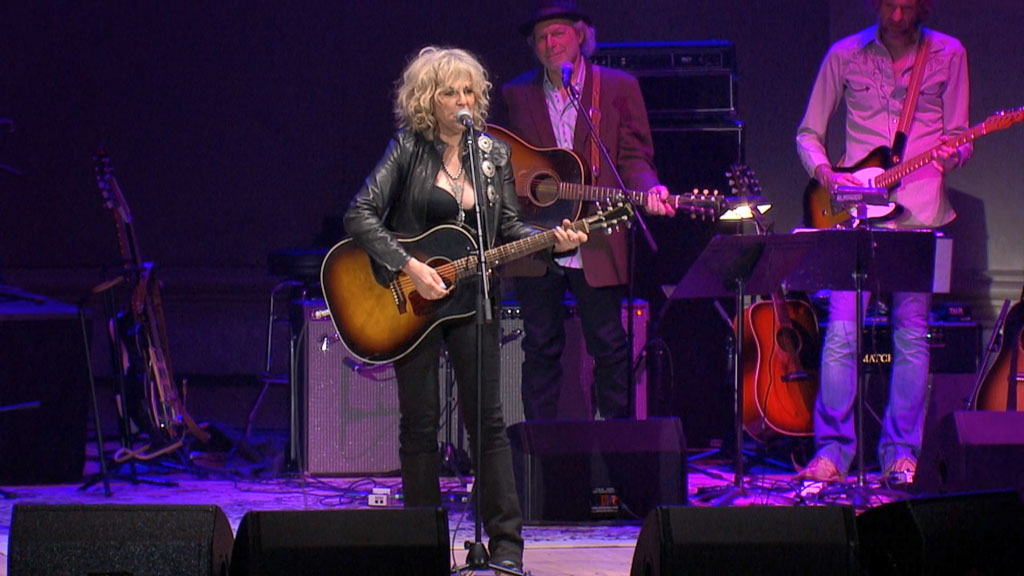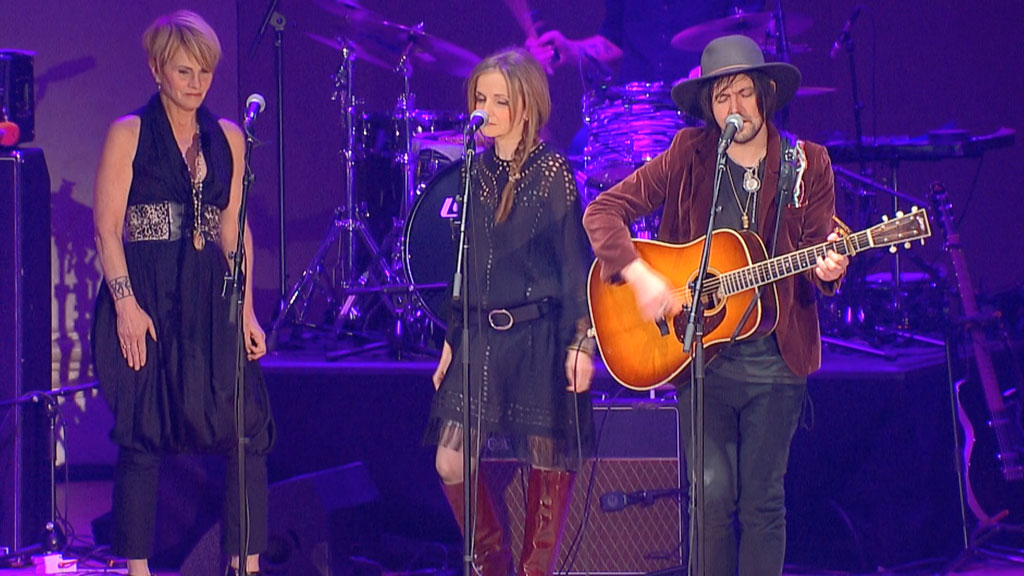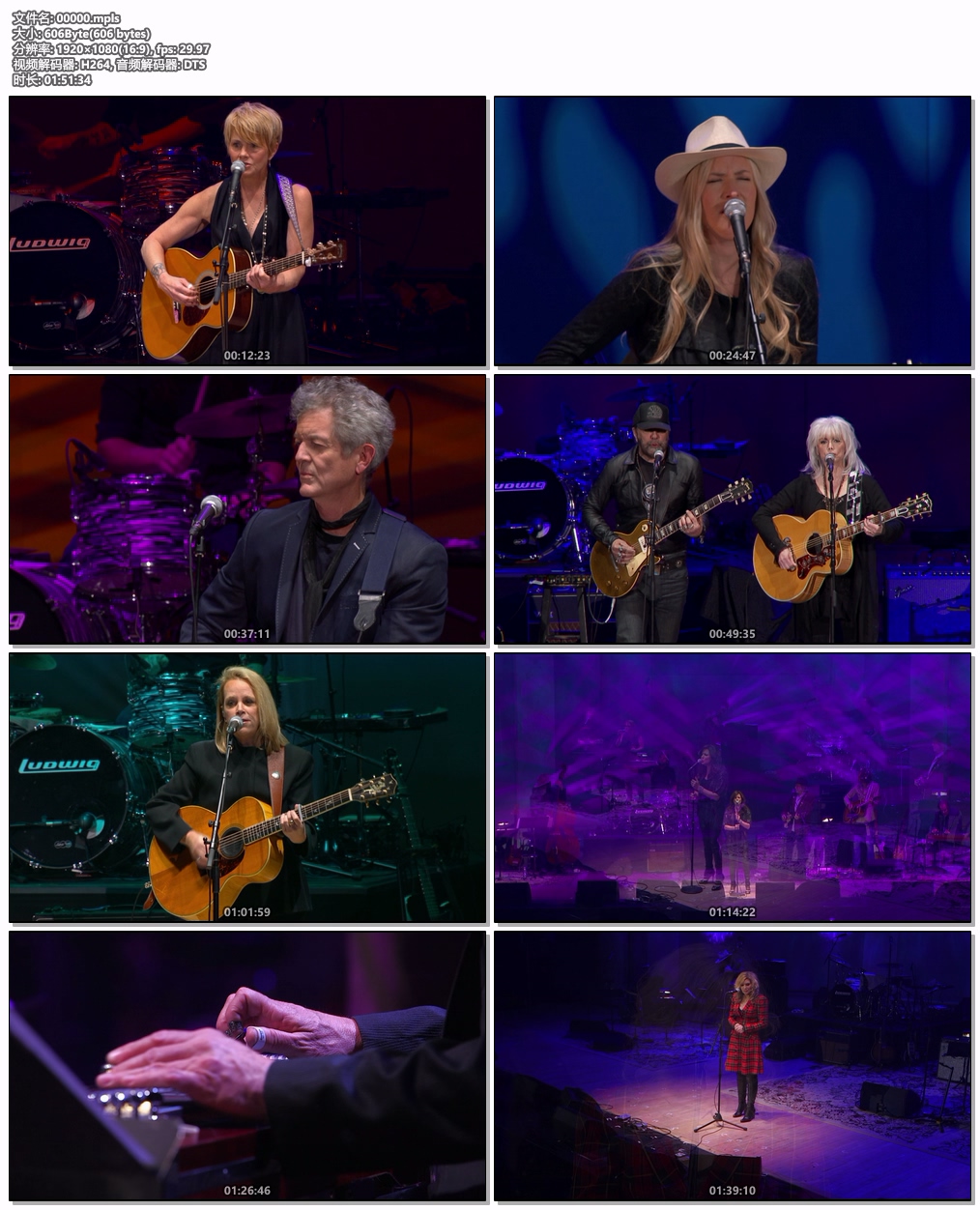 资源下载
所有资源都在百度网盘,如有链接失效、解压错误等、请联系管理微信:aimuvv